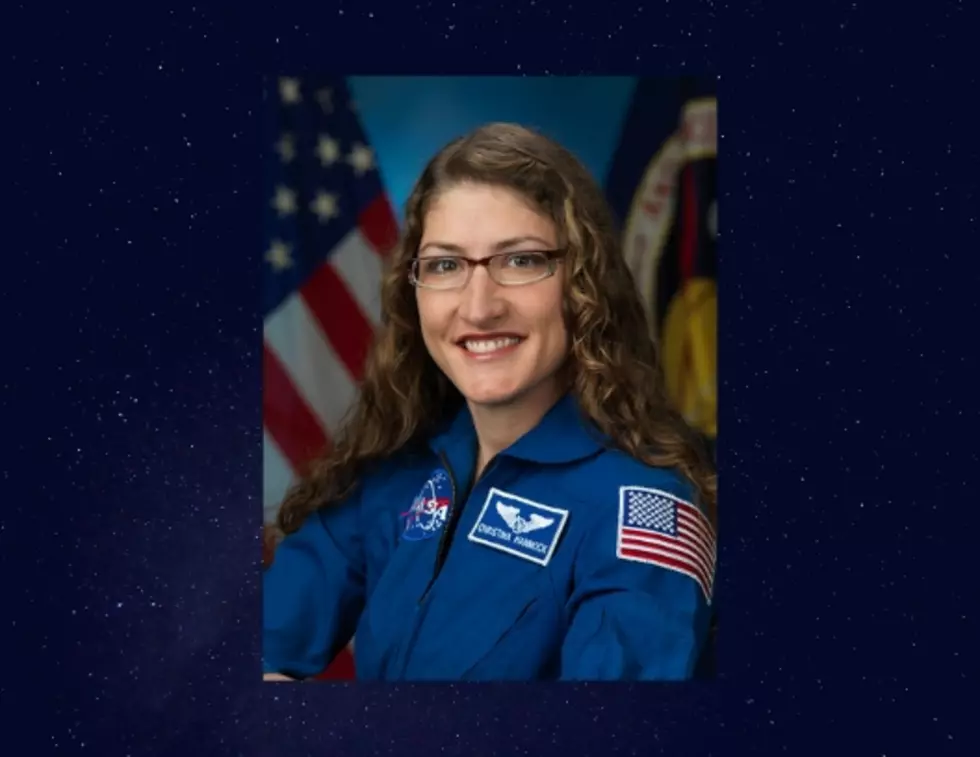 Michigan Native To Set New Record For Space & Women
Courtesy of NASA/ TSM
One month into her mission, Grand Rapids native, Christina H. Koch has learned she will stay aboard the International Space Station for an additional 10 months.
Koch is currently a part of the Expedition 59 and 60 crew that launched to the International Space Station in March 2019. Koch will break the record of 288 days for the longest single spaceflight by a woman at the end of December. Retired astronaut Peggy Whitson is the current record-holder. That approaches but does not quite break Scott Kelly's 340 day U.S. record. Christine knew before launching last month that her flight may stretch into 2020. She says it's awesome, according to WOODTV.
Christina H. Koch was selected as an astronaut by NASA in 2013.  She completed astronaut candidate training in July 2015. Koch, a native of Michigan, graduated from North Carolina State University with a Bachelor of Science in Electrical Engineering and Physics and a Master of Science in Electrical Engineering.
Another NASA astronaut will also have an extended stay. Andrew Morgan will launch to the space station this summer for a nine-month mission.