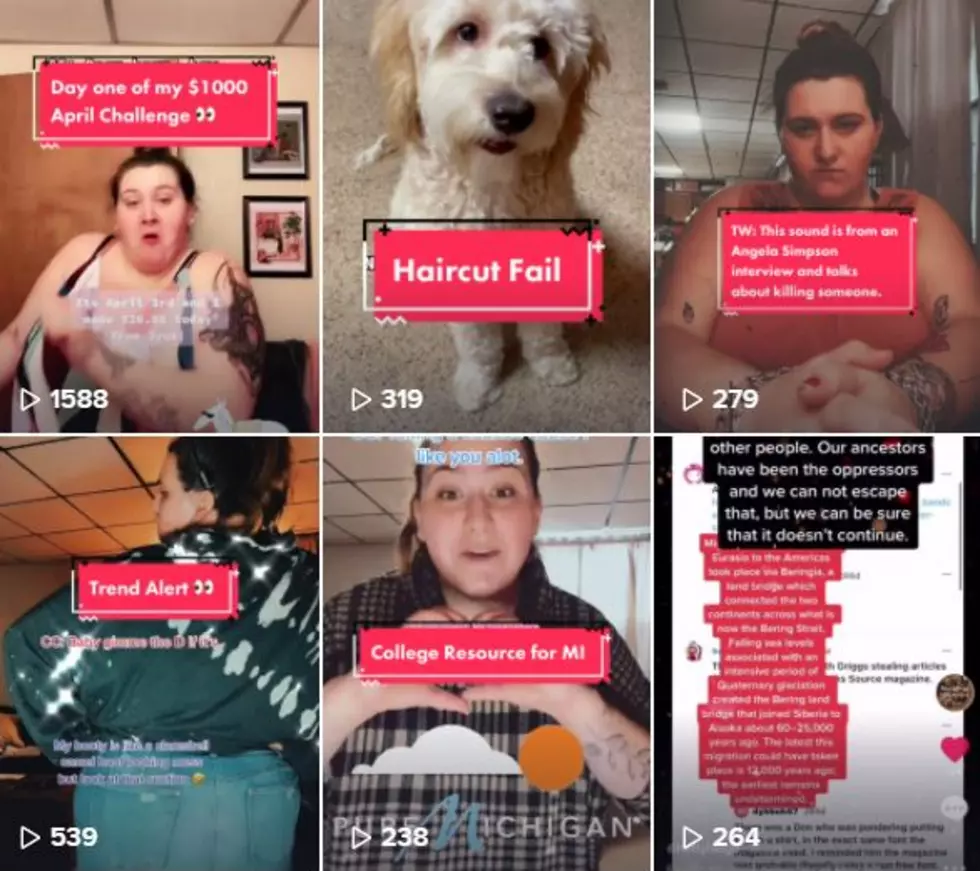 Kalamazoo Woman Gains 14k Tiktok Followers Sharing Simple Hacks
Chelsea Rose
Today for #TiktokTuesday we're talking about Ms. Kierna Brown in Kalamazoo. Also known as @HeftyHelga on Tiktok.
Her profile description reads "Queer Michigan Trash" and as of this morning she has 14.5 thousand followers and about 19 thousand likes on her videos. That is impressive, yes, however I always love coming across locals doing what they can to help others.
Judging by her videos, Kierna wears a lot of hats. She's a student, she creates her own stickers (which you can see here. Be warned some are 18+), and provides tips to fellow college-goers in Michigan. Like with this video below:
Or this one:
She even showed fellow users how to use Tiktok "hacks" to make actual money. She did a whole series giving examples like this one where she simply uploaded some pictures:
Kierna is also, very clearly, passionate about civil rights, black lives matter, and the like. She's not just on the app ranting about why she's right, though. She provides educational resources and links so those who watch can further educate themselves.
Calling yourself "Michigan Trash" may seem like a self-dig to the outside world, but Kierna has been very open about her self love journey:
And is very quick to shut down any fat-shamers:
For more hacks, laughs, self love and more you can follow Kierna on Tiktok @HeftyHelga
We highlight a SW Michigan Tiktok creator every week for #TiktokTuesday. Know someone locally with 10k+ followers doing amazing things on Tiktok? Nominate them (or yourself) below!
LOOK: The most famous actress born the same year as you
Many of the actresses in this story not only made a name for themselves through their collection of iconic performances, but also through the selfless, philanthropic nature with which many of them approached their stardom. In an age of flipping the script on societal norms, many of these actresses are using their voices and platforms to be advocates for those who are otherwise unheard.