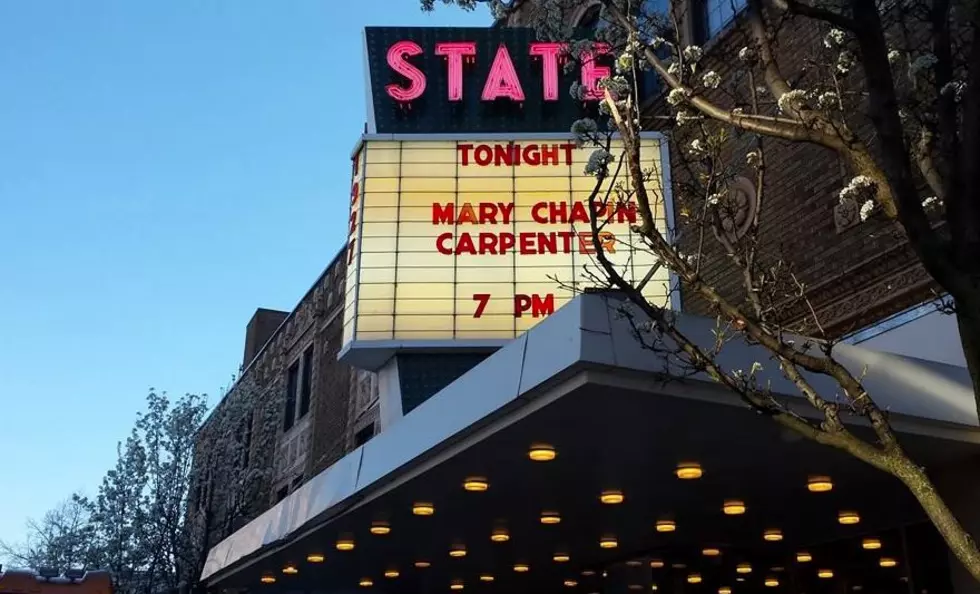 Kalamazoo State Theatre Joins Other Small Venues For #SaveOurStages
Photo: Bobby Guy
Small music venues are something we are all missing right now. Whether it's just for hanging out, grabbing a beer, or seeing a local or national band, smaller music venues are quite possibly the business that's going to be most affected by the Coronavirus shut down. They were the first venues to close and they're going to be the last ones to open back up, which is why they're banding together to get help from Congress.
The Kalamazoo State Theatre is just one of many small venues in Michigan that have joined the NIVA, the National Independent Venue Association, a group of over 1,300 independent venues in all 50 states that are banding together to ask Washington for targeted legislation to help survive. These venues are in urgent need of federal assistance.  They're current goal through their website's campaign is to make modifications to current legislation for businesses that are completely shuttered.
The modifications needed are for Small Business loans and the Payroll Protection Program, Tax Relief,Continued Unemployment Insurance, Mortgage and Rent Forbearance. They're asking those who love small music venues do their part and help sign a pre-written letter to congress, expressing the need for changes to be made in order to keep these businesses running once they can re-open again.
If you're interested in doing your part, there are only about 1700 submissions remaining on their website, and just basic information is needed. If these venues don't get the help they deserve, we could see thousands of small music venues across the country disappear, and in turn, live music would never bee the same in America again. I don't want that. We need local shows and venues, and so do musicians.
Enter your number to get our free mobile app
Five Artists Who Could Organize a Michigan Charity Concert