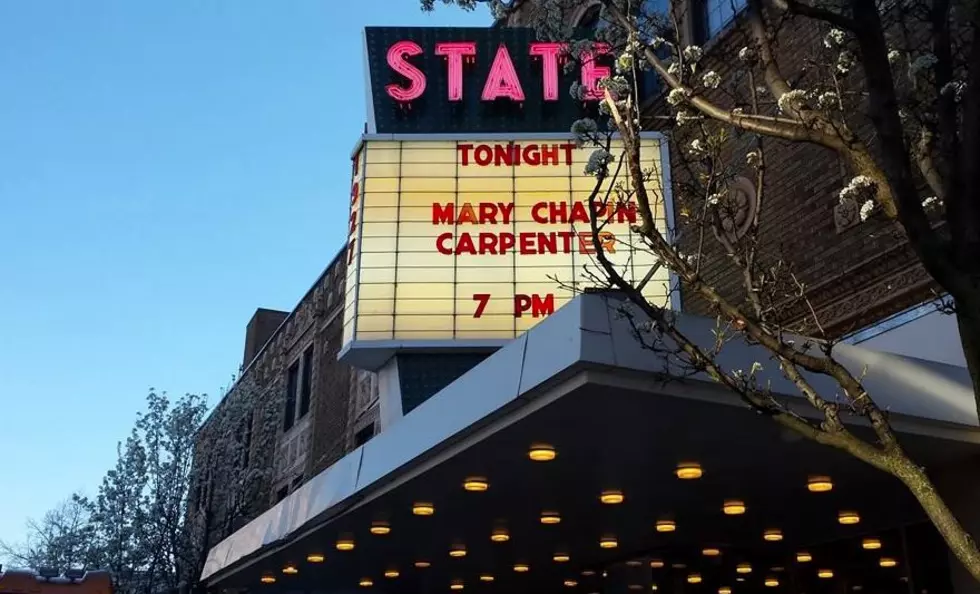 Save Our Stages – Find Out How to Help Concert Venues from The State Theatre's Harry Phillips
Photo: Bobby Guy
One of the ways we've stayed sane during this pandemic is through art. Everything from music to movies has kept us occupied, entertained, and delightfully distracted while we wait for things to reopen. But one of the hardest hit industries is the live concert industry. Most didn't qualify for funding from the Payment Protection Plan, and we are in real fear of losing our favorite live venues for good. Including Kalamazoo's State Theatre.
A new initiative, Save our Stages, hopes to pass a bill in congress in support of the theatre industry. Harry Philips, Director of Marketing for the Kalamazoo State Theatre sat in on the Rocker Morning Show to talk about the importance of the bill and what the funding would help to cover. A lot of people have no idea how many people are behind the scenes making live concerts come to life.
"There's a whole trickle down effect when you look at how this industry is impacted. Besides the eight full time employees we have, and the part time employees, we also invest a ton in the community and the other venues do too," Phillips explained. "On average for every dollar spent going to a concert, twelve dollars goes back in to the community. We hire full time security staff. We hire sound and lighting. We put a lot of money in to marketing.
"None of that money is going back in to the economy right now."
With a lot of businesses getting help from the Payment Protection Plan, it's puzzling that the entertainment industry would be left out. "There's a lot of rules around (PPP)," Phillips stated. "The protection plan is for businesses to pay employees while furloughed. We will probably be the last one to open up. We're phase 6. Optimistically they're talking about 2021. That's eight months of being shut down." Regarding the State Theatre employees, Phillips continued, "they have rent. They still have insurance. We still have lots of things like liquor license to pay. We pay music licensing. There's just so much overhead that's not covered by those plans. In addition you have to be a certain sized business."
So where does the entertainment industry turn to for help right now? The National Independent Venue Association. They've started an initiative called
Save Our Stages
that hopes to get a bill or two passed in congress to help venues and artists. "(
Save Our Stages
) is one of now three bills that have been introduced that need support in congress so we can get that voted on before the August recess.
Save Our Stages
is designed specifically for our business. It covers venues, promoters, sound and lighting crews - anyone who works inside this industry," Phillips said. "There's now 2000 independent venues that support this, and 600 artitsts. You've got Alice Cooper and Foo Fighters writing letters in support of this."
Save Our Stages
is a 10 Billion dollar grant that, if passed, would be distributed to allow venues and their employees to continue to pay their bills until they are allowed to reopen.
Please click the link below to learn more about Save Our Stages, NIVA, and how you can help keep our favorite venues afloat until we are all allowed to enjoy them together again.
For the full interview with Harry Phillips from the State Theatre, click below.
LET'S PLAY: Punk Rock Band - Or Medical Term?