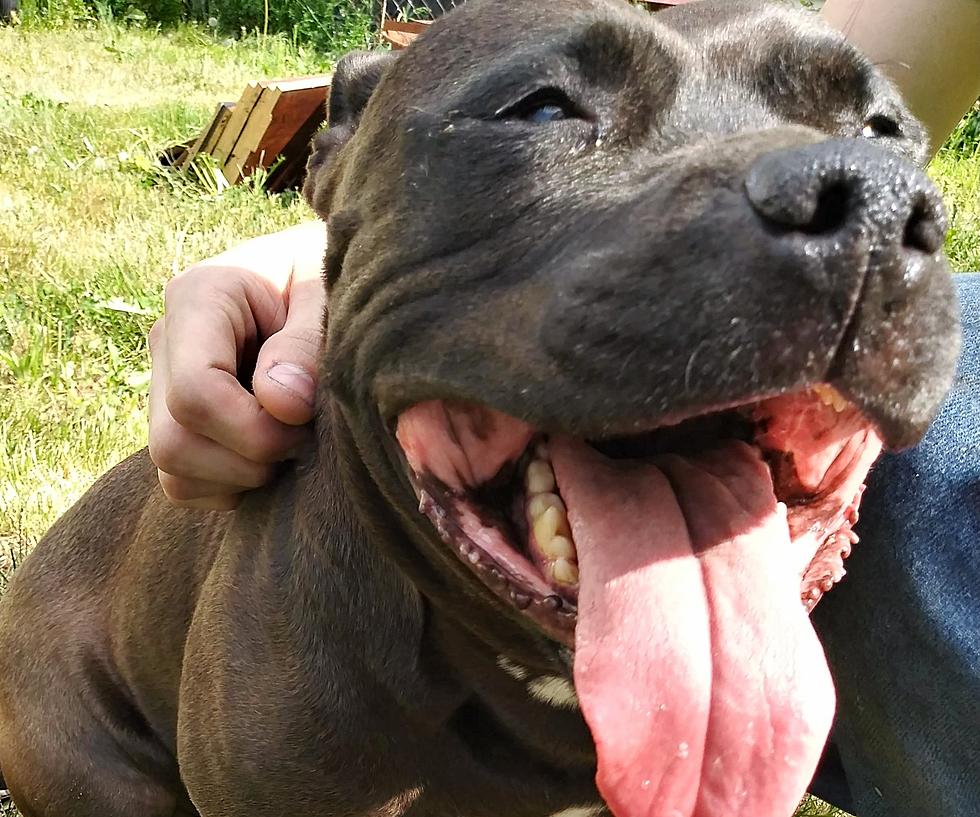 Kalamazoo Pup With A $3000 Reward Was Found & Home Safe
Eleanor McElvien
Recently we broke a story how a woman in Kalamazoo was offering a used car and $3000 for the safe return of her missing dog, Bella. She had been missing since April 29th and was last seen on Lake & James St. in Kalamazoo. In a struggle that lasted for weeks, she was happy to inform me that her dog was rescued and returned home to her. It turns out someone may have taken her, and with the finding of what appeared to be a runaway dog, and with the hundreds of fliers around town and the thousands of shares online, there would be no reason to keep the animal. Her owner, Eleanor McElvain told me how she was discovered:
We think the people that called us stole her from whoever had her. They said they do [work] on the Northside for 40 houses that his uncle owns. And this guy has been calling us since Bella has been missing saying he was looking for her. They probably saw her made sure the reward was real before they stole her today from whoever was keeping her. Said she was in a pin with other dogs so probably outside. But she's okay. Gonna take her to the vet soon. Thank you
The people responsible for finding her went down the checklist and made sure she was the correct dog before taking any action and also confirmed with her owner it was truly her. After she was returned the original owner paid the reward and is just happy to have her family member back. No doubt that big smiling mug is happy to finally be home with her loving family.
SEE MORE: Animals That Are on Michigan's Endangered Species List