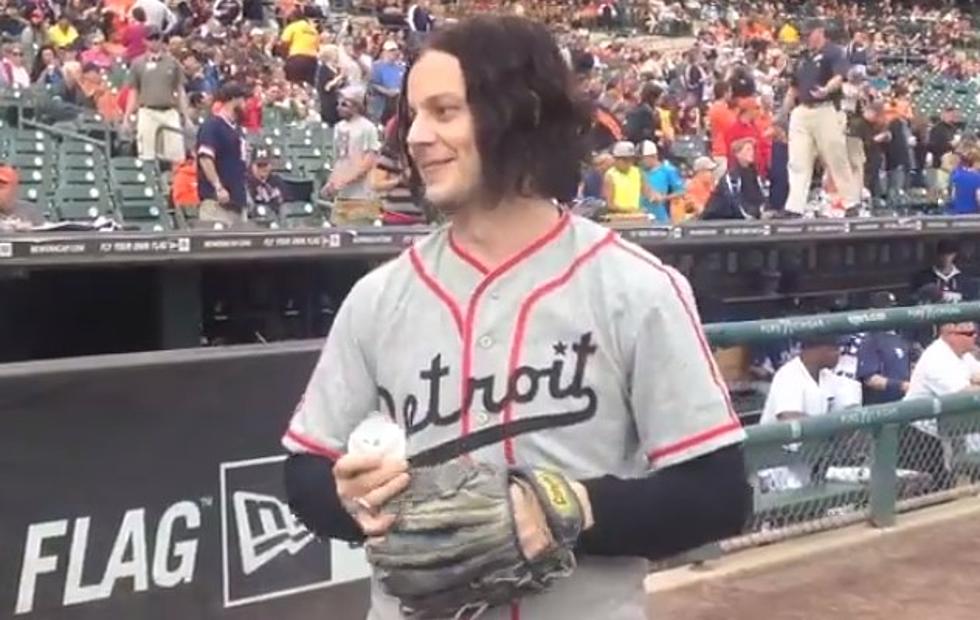 Jack White To Play National Anthem At Detroit Tigers' Home Opener
MLive via YouTube
From The White Stripes to Detroit Tigers stripes.
Jack White will be performing the National Anthem this Friday, April 8th, at Comerica Park for the Detroit Tigers' home opening game. According to the Detroit Free Press, Jack will be playing the 'Star-Spangled Banner' with his band.
I don't believe I have ever attended a Detroit Tigers home opener, but I know many of you have and I know a lot of people that are going this Friday too. Some of my friends actually go inside of the ballpark to watch the game, but a majority of my friends are there for the party. I am not going to lie, now that I know Jack White is performing the National Anthem, I do wish I was going.
Lucky for me, and anyone else who will not be there - we have the internet. What a time to be alive. The game Friday at 1:10 PM, by 1:12 PM a video of Jack White and his band performing, should be all over YouTube.
Please note Comerica Park does not allow purses or bags into the park, yes that rule does include Detroit Tigers baseball games too (not just concerts). The bag policy is explained below,
All bags, purses and clutches are now prohibited, with medical or diaper bags being the exceptions. Single compartment wallets smaller than 5" x 7" x 1.5", with or without a handle or strap are permitted.
This seems to be normal for all venues anymore, but it is an easy rule to forget. Trust me, I had to learn the hard way. You can click here for more on Comerica Park and additional venue policies.
Here is to a great day of baseball this Friday - Go Tigers!
8 Unique MI Sports Teams, Leagues, and Clubs You Didn't Know Existed
There are quite a few unique sports leagues, teams, and clubs in Michigan. Check them all out here. From kites to Quidditch, Michigan has it all.
16 Famous or Notable People Born in Michigan's Upper Peninsula
Michigan has unleashed a lot of talent into the world. Check out these 16 famous and/or notable people that were born in Michigan's Upper Peninsula.
Where are the Tallest 25 Buildings in Michigan? See Them All Here
Michigan is home to some massively tall buildings and almost all of them are in Detroit. Check out the 25 tallest buildings here.