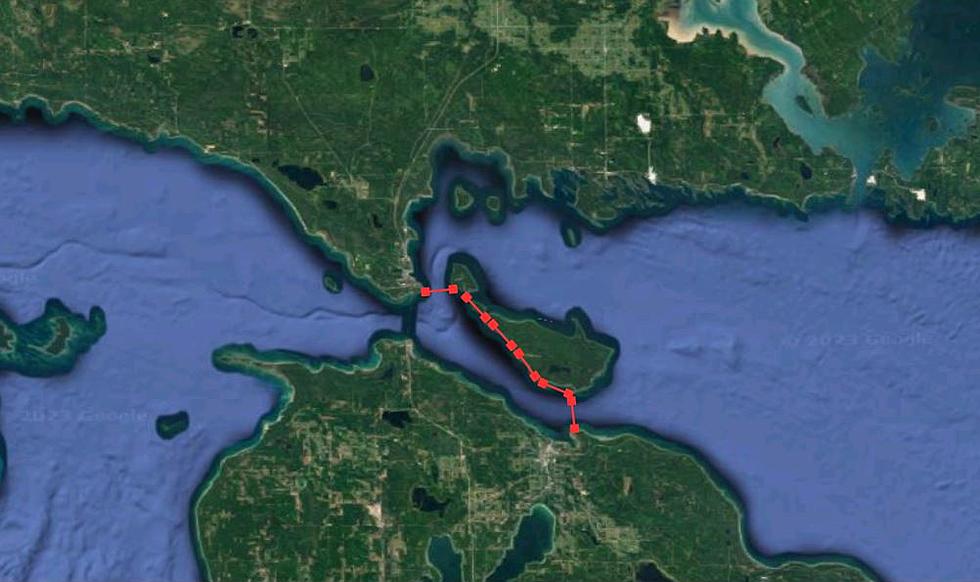 There Was Once Plans To Connect Michigan With Mackinac Island Via Causeway
Canva
I love discovering facts and plans that were once mapped about Michigan that never came to fruition, much like the Kalamazoo/ Lake St. Clair Canal that was once proposed but was never followed through on. Or the canal that was once planned to connect Lake Michigan with Lake Superior.
These were great ideas at the time and still divide residents to this day. But this one plan in particular has some real mixed emotions.
There was apparently a plan to once connect the lower peninsula with our two major islands, which would then connect to St. Ignace in the Upper Peninsula. A Consulting Engineer from New York City Charles Fowler was in charge of constructing a plan which would start in Cheboygan, and have a series of causeways and bridges connect to Bois Blanc Island, which would connect to Round Island, then into Mackinac Island, then connect to St. Ignace.
Not Too Many Fans of the Plans
The plans never came to fruition, but it's probably for the best since a lot of people don't seem to be fans of the idea
No. 1 , its a main shipping channel, no.2 , they couldnt sink foundations in a glacial gorge, bedrock is way too deep, the Macs tower foundation's set right at the edge of the gorge, engineers almost had a real scare
Others have Mackinac Island in mind
Seeing the traffic that goes across the bridge I can not imagine that on Mackinac Island the would have been a nightmare
They are correct though, part of that old-world feel on the island would be gone and I feel it would take away from why it's so special. I'm happy this never panned out, but as we've seen before, never say never.
Check Out The Straights of Mackinac...From 40,000 Feet In The Air
I flew from Stockholm, Sweden to Chicago O'Hare. The SAS flight went right over the Straits of Mackinac. Here are photos of Mackinac Island and the Mackinac Bridge from 40,000 feet.
The Best Photo of the Mackinac Bridge You've Never Seen
A Facebook page posted a photo of the Mackinac Bridge, but forgot to add the photo to the post. The helpful internet fans were quick to comment.