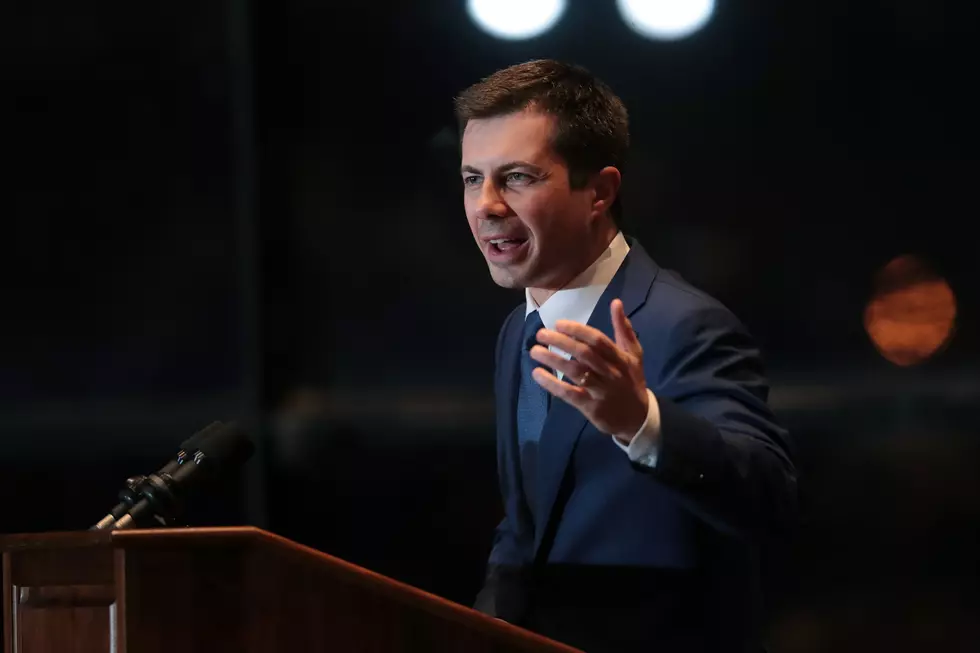 Happening Today: Pete Buttigeig to Canvass in Kalamazoo
Getty Images
Former Mayor of South Bend Indiana and former presidential candidate Pete Buttigeig will be making an appearance in Kalamazoo today.
The Kalamazoo County Democratic party shared an event on Facebook inviting residents to join County Clerk Candidate Meredith Place, Abigail Wheeler for State House District 66, other Kalamazoo Democrats, and Pete Buttigieg for a canvassing kickoff.
Those who want to participate are asked to meet at the Kalamazoo Democratic Party Office which is 3254 S. Westnedge Ave. in Kalamazoo. The event starts at 5:30pm. Covid checks, hand sanitizer, masks and gloves will be provided according to the event page. Participants are asked to bring comfortable shoes (there will be a lot of walking) and a charged smart phone.
Keep in mind, the weather today will be a little chilly. At 5:30 it's forecasted to be around 48 degrees with rain possible. Bring a jacket, rain coat, or whatever you'll need to keep yourself warm while walking. The last thing anyone wants is to get sick, right? The expected end time for the event is not listed.
According to the event page on Facebook, this event is free to attend. However, there's an option to sign up (I'm assuming so they know how many to expect) and you can do so here.
Enter your number to get our free mobile app
5 Famous People With Ties to Kalamazoo