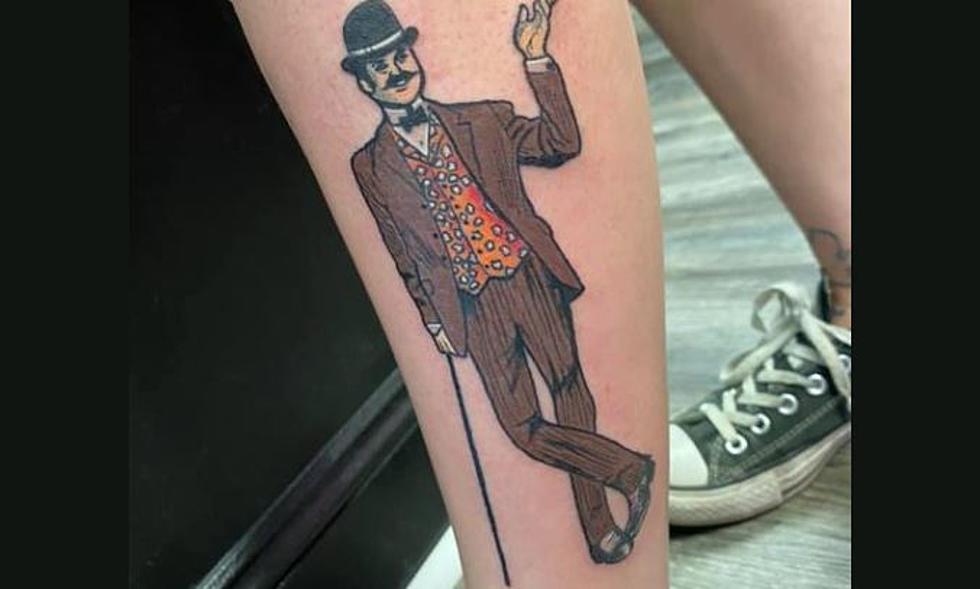 Woman Immortalizes Gibraltar Trade Center With Sign Guy Tattoo
Bre Alex Facebook
For those of you who had ever made it to the east side of Michigan, or grew up there, the Gibraltar Trade Centers were a place of amazement in the strangest of ways. The legendary buildings were a weekend public market made up of hundreds of small businesses selling every kind of product imaginable: jewelry, clothing, furniture, arts and crafts, toys, produce, marine supplies, tools, fishing, sporting goods, home improvement and so much more. Gibraltar Trade Center also hosted a wide variety of shows each weekend, including Sports card & comic, Gun & knife shows, Antique & Collectibles and more.
There was also regular roller derby, wrestling and meet & greet opportunities there as well. But one thing that was synonymous about the Gibraltar Trade Center was right before the exit to get there, a HUGE sign of a dapper looking gent displaying the weekend's show for the center towered the side of the highway. The identical, but smaller 25 ft. sign eventually sold for $1,200 was a piece of Michigan history. For all intents and purposes, it was Gibraltar's logo.
One woman has now immortalized the logo on her body, as Tattoo Artist Bre Alex from Needlework Tattoo Co. in Sterling Heights got to knock out what seemed to be a bucket list piece, saying:
FINALLY after wanting to tattoo this for the last decade… the Gibraltar Trade Center Guy! Definitely very happy with this! I'm gunna be chasing this high for the rest of my career. Lol. Thank you Kari! If you're from South East MI… you know the ONLY place to get a Persian Rug, a Samurai sword, a knock off Gucci bag, a gun, a puppy, a tattoo, and a corn dog in one stop was Gibraltar.
Bre is currently open & taking appointments.
15 Fun Facts You Didn't Know About Michigan
15 Fun Facts You Didn't Know About Michigan