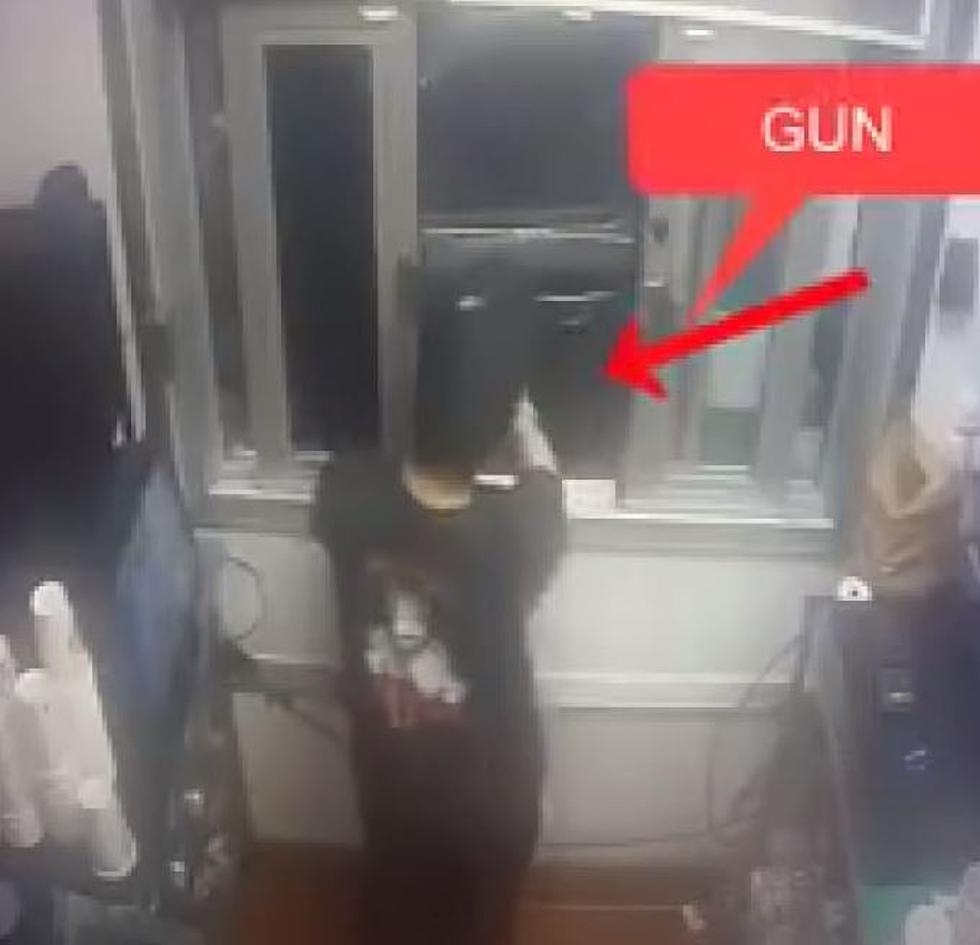 Burger King Employee Pulls Gun on Drive-Thru Customer in Michigan, Finally Charged
Fox 2 Detroit - youtube
Police have released video footage of a fast food employee pulling a gun on 3 drive-thru customers in Michigan.
The former Burger King employee that pulled a gun on customers in Livonia, Michigan 3 months ago is finally facing charges according to the Livonia Police Department's facebook page,
Dustin Rocheleau, age 24, of Garden City has been charged in the 16th District Court on an 8-count Felony Warrant related to firearms charges stemming from an incident that occurred on April 28, 2021 at Burger King located at 29211 Seven Mile Road.
The Livonia Police go on to say that the incident started with a disagreement over payment method.  Rocheleau allegedly pulled a gun but thankfully did not pull the trigger.  Police released security footage of the incident from Burger King along with body cam footage of the arrest on their facebook page.  If you can't see the video below, click here.

The customers quickly pulled away and called 9-1-1.  The suspect also, quickly fled the scene of the crime but was soon located with a gun in his backpack by law enforcement.
The 24-year-old suspect will be arraigned on his 8 felony charges in the 3rd Circuit Court on August 5th.
Fast Food Rage in the Midwest
Fast Food Rage in Michigan, Ohio and Indiana
MICHIGAN CRIME SCENE: Look Inside the Abandoned 'Jeepers Creepers' Schoolhouse