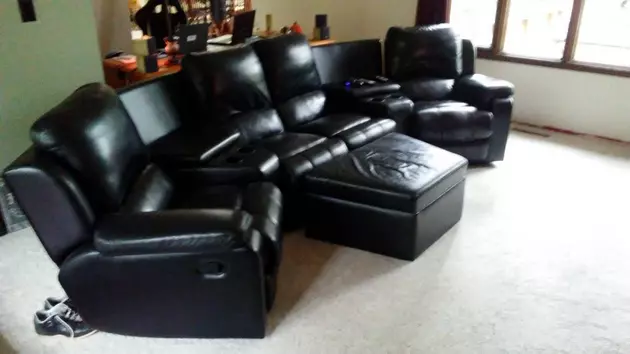 5 Cool Things You Can Get For Free in West Michigan On Craigslist
Craigslist
Some of the free items on Craigslist in West Michigan really surprised me.  Especially, these 5 things.
#5  Black sectional free you pick up
Free black sectional. Leather is worn in spots some cat claw marks. 6 years old paid 1700. You pick up.
---
#4.  Antique Gabler Piano - U haul (Vine neighborhood)
Free beautiful antique Gabler Piano, needs intensive care to be playable. 7 or 8 dead keys, very far from tuned.
---
#3.  Scrap Metal Machine (Otsego)
This is an abandoned machinery. Good metal scrap value for the right person Free if you can remove. I think you will need a hilo to move. Will need to provide proof of insurance to move
---
#2.  True Treadmill (Kentwood)
Free treadmill. Has error come up on screen so it needs some sort of sensor. This is a high quality treadmill and worth fixing for someone who needs one. Also has the orthopedic tread on it. Very heavy. Has wheels so it is easy to move around.
---
#1.  Electric Baldwin organ (Portage)
Free organ to the first person that responds, it's in great shape just need it gone.
---
---
BONUS VIDEO: Prince Cloud Guitar UnBoxing