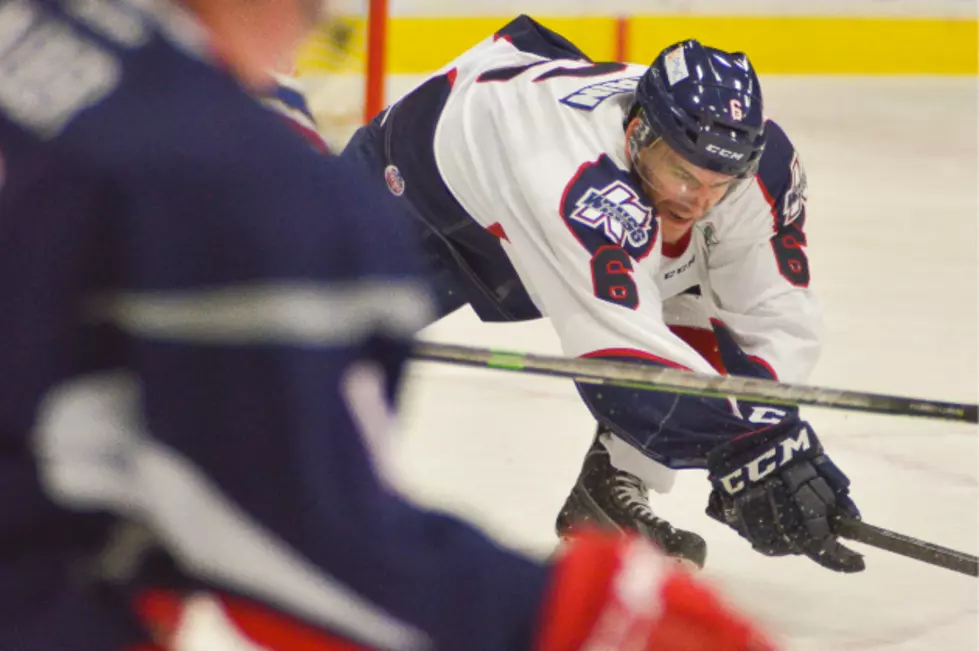 What To Expect This Holiday Season With The K-Wings
Courtesy of K-Wings
Between Christmas and the New Year there's a lot of fun hockey happening with the Kalamazoo Wings.
Toni Lentini stopped by the studio to talk about some of the family fun the K-Wings have cookin' for the Holidays.
This Friday the K-Wings are doing a special "Nightmare Before Christmas" game.  The puck drops for the final K-Wings game before Christmas at 7PM on Friday, December 20th as they take on the Cincinnati Cyclones.  The 1st 1,000 fans get a Slappy Christmas Ornament.
On Friday, December 27th it's the "Hockey is for Everyone" celebration.  Kwings.com explains what this promotion is all about,
The Kalamazoo Wings firmly believe that everyone should have the opportunity to play the great game of hockey, regardless of race, gender, sexual orientation, age, disability or otherwise.
And let's not forget the K-Wings annual New Year's Eve Game.  The puck drops at 6 PM on Tuesday, December 31st as the Kalamazoo Wings take on the Indy Fuel.
You can click here and try your luck at winning tickets to some of these amazing K-Wings games.
...or click here to get your tickets direct from Kwings.com.