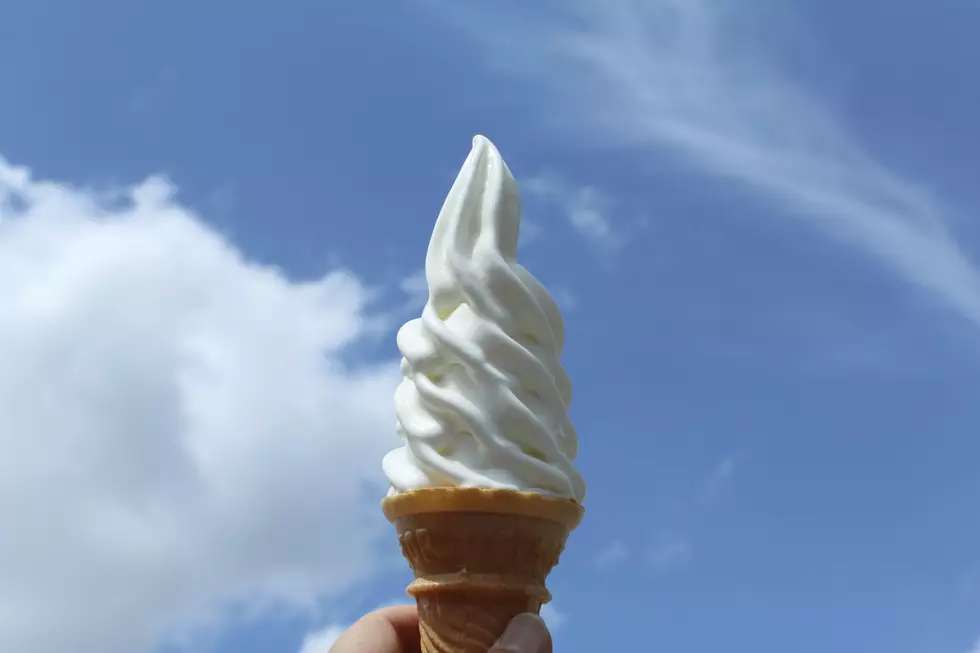 What??? The Best Ice Cream Shop In Michigan Is…..?
ThinkStock; ranmaru_
Fightin' words. This time from Mental Floss. Today they named the best ice cream shop in Michigan.
If you're going Up North, then, sure. Moomers has been around twenty years, have some 160 flavors and they even sell fresh milk. Kathy and her girlfriend go up to TC for Red Wings' Prospect Camp in September, and she says Moomers has the best Black Cherry ice cream anywhere.
If you're really hungry, try the Wholey Cow Sundae: 10 scoops of ice cream, all the toppings available, bananas, and brownies, served with an entire can of whipped cream.
But how many of us do the Up North thing regularly? Fortunately, we have Plainwell Ice Cream and Dean's. If you ask folks, it's pretty much akin to the argument between Michigan and Michigan State. Drive by on M-89 in the evening, and the folks are swarming to Plainwell Ice cream, or get over Bridge Street and enjoy the scenery around Dean's.
With all due respect, I started taking the kids to Dean's because Plainwell Ice Cream was packed (with people) the first time we went in search of ice cream. So, Dean's is our go-to place for fancy ice cream. (Ice cream soda with pineapple is my favorite)
Here's a retro question: Anyone remember Dairy King on Stadium and 9th? They were still open in the early 90's, caddy corner from Harding's. Or the original Frosty-Boy on Gull Road?
BONUS VIDEO