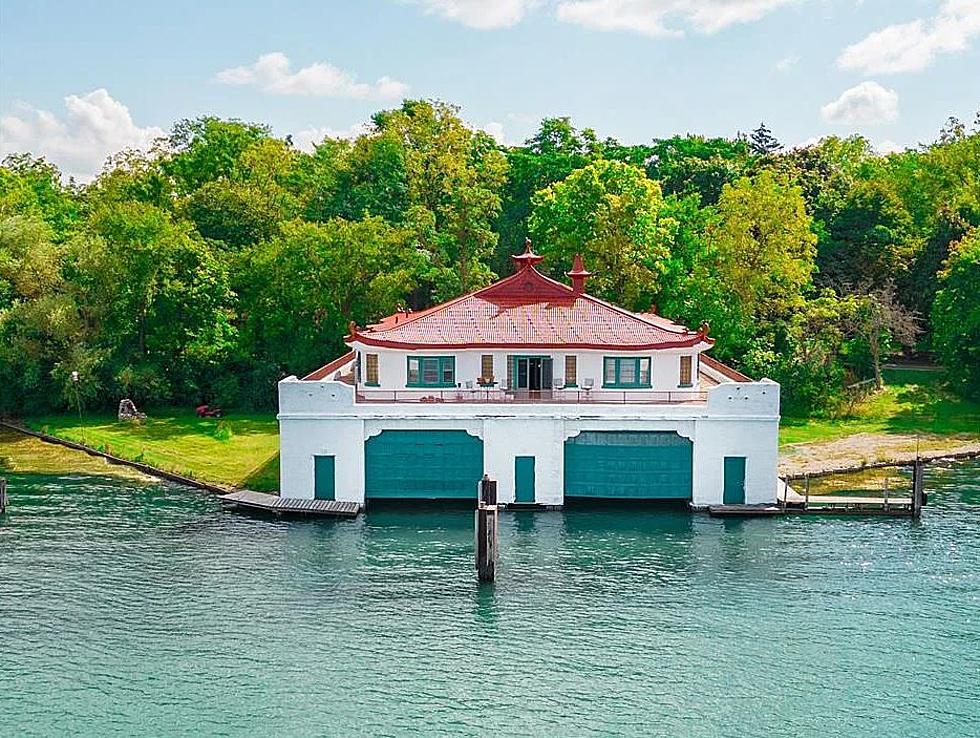 Look Inside the Ford Waterfront Estate on Detroit River in Grosse Ile
Kimberly Draper at River Oaks Realty
This beautiful waterfront estate located on the Detroit River in Grosse Ile, Michigan is for sale and has quite the historical background to boast about too. According to the Zillow listing, The Ford Waterfront Estate was built in 1939 and was actually used as an entertainment venue for Ford executives and their families. The listing describes it as 'an entertainer's dream' and the wrap-around deck alone has us sold.
A mix of luxury and charm
The front entrance is really charming, but once you walk in the door, you see the luxury that awaits inside and out. I love the hallway walls and the gold koi dragons on the wall. The kitchen is like a breath of fresh air with its modern updates and spacious, airy vibe. The living and dining room offer up plenty of room for hosting friends and family. There's also a library for more room for guests or for when the guests are gone and you want to relax. One of my favorite parts of the inside of the home is the pink bathroom that's attached to one of the 3 bedrooms. So needless to say, I would be calling dibs on that room to be the one I stay in.
Waterfront Bliss
The outside of this home is definitely where the party is at. The wrap around deck offers incredible views and the boat wells allow for easy access to take your guests out for some fun on the water.
A rare amenity
One thing I find interesting about this property is that it offers a horse barn. And fortunately, you don't have to be an experienced equestrian to have access to them. Just one more thing to love about this home.
There are so many reasons to love a home like this and it could be yours for nearly 800K. If you buy it, all I ask is for an invite to hang for passing along the info.
Kimberly Draper of River Oaks Realty