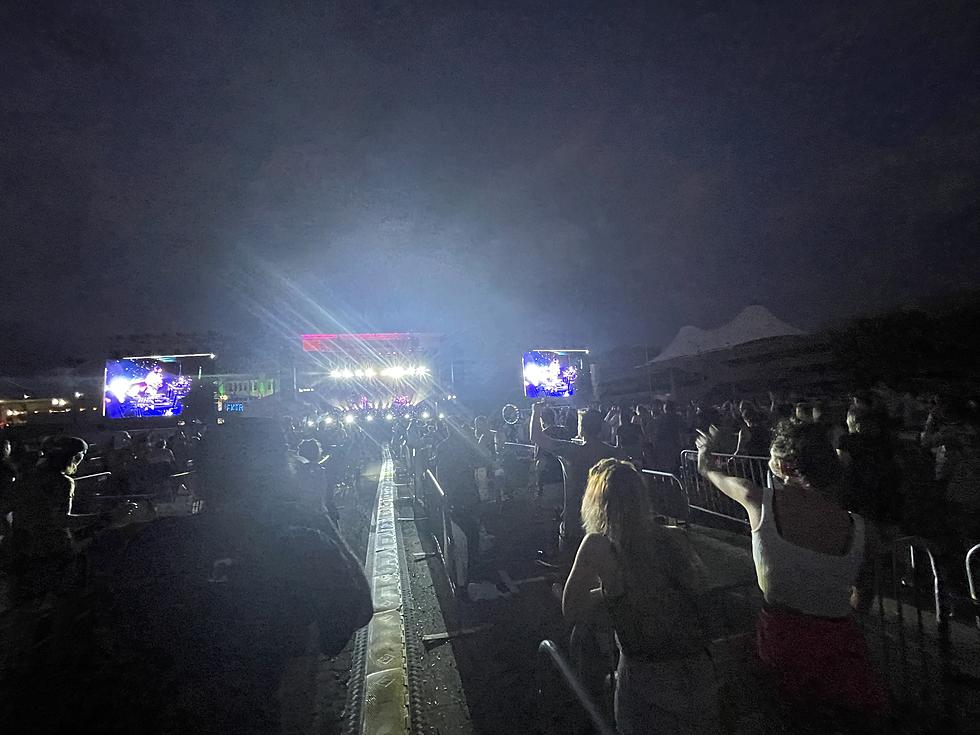 My First EDM Concert and Photos From Big Gigantic in Pontiac
TSM/Chelsea Rose
If two years ago you had asked me, "Hey if someone gave you free tickets would you go to an EDM concert," my answer would be a hard no.
Truth be told, I've always had an "idea" of what an EDM concert would be like and it just didn't sound like my scene. However, after a solid year and a half of not being allowed to do ANYTHING, I jumped at the chance when someone offered me a couple of free tickets to Big Gigantic at the Crofoot in Pontiac. And let me tell you, I was blown away by how wrong my "idea" was.
The General Vibe
First, let's start with the general vibe from those attending the concert. Now, in our society its no secret that if your body type doesn't fit a certain "norm", you may face some shaming from strangers if you wear something that's "too revealing". With the body positivity movement, I'm so happy to see women and men being comfortable in their own skin and in their own bodies. There was so shortage of that at this concert. Women of all shapes and sizes were wearing whatever they wanted from shorts with fishnet stocking to full mermaid outfits...all were welcome and accepted. It was really refreshing.
Aside from clothing, the whole crowd felt like a community. I had no doubt that I could walk up to anyone there and say, "hey I need some help with xyz," and they would help. In fact, as we were enjoying Big Gigantic a young woman ran up to us asking for help with her hula hoop. There was a tag or some plastic piece still attached that kept snagging on her shirt. We helped, she ran back to her Pod about 10 feet away from us and enjoyed the rest of her night.
The Music
I fully expected a dude standing behind a mixing board pumping his fists for the entirety of the concert. NOPE! The opening act incorporated two guitars that they played live along with their EDM track. The main act, Big Gigantic, is comprised of two men. One played the saxophone (mind blown) and the other was on a drum set for their entire time on stage. It was incredible.
The Drug Use
Okay...I may have been close to be right with my assumption on this one. While I personally don't participate in drug use I did notice that people were extra happy at this concert. BUT, I can't say that it was at a higher rate than any other concert I've been to. I expected it to be more prevalent just because it was an EDM concert and I was wrong.
The crowd was incredible. The acts were fantastic. Check out a few photos I snagged while enjoying our time in Pontiac. Including my favorite, a woman who looks like she has LED lighted wings:
Photos from Big Gigantic in Pontiac