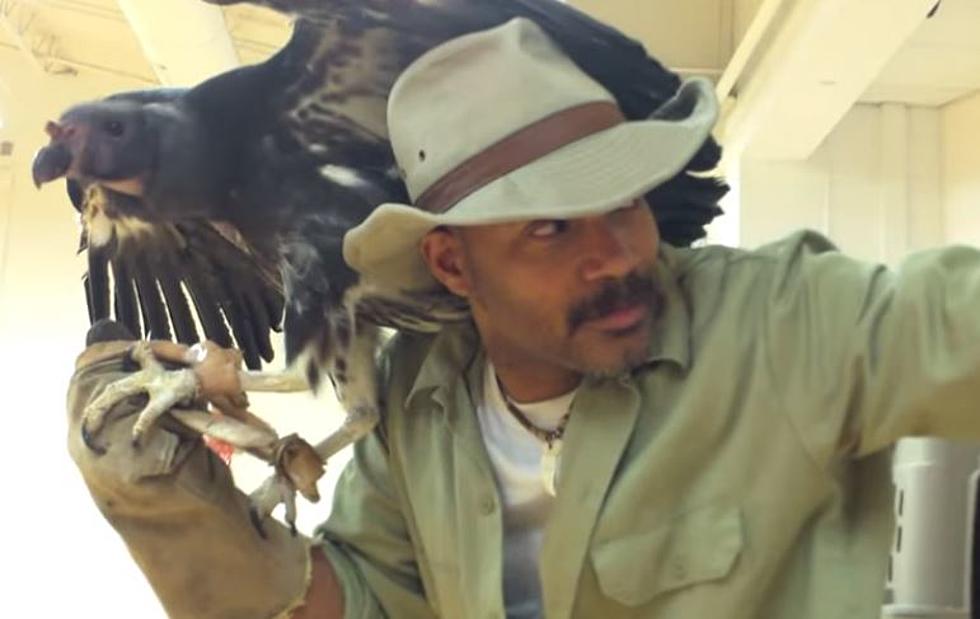 Nelson "The Animal Guy" Bringing Wildlife Safari To Kalamazoo
Nelson The Animal Guy YouTube
For those in need of some adventure, Nelson "The Animal Guy" is bringing just that to Comstock Township Library, as he is the host of his special Wildlife Safari Saturday August 7th from 10:30 a.m. until 11:30 a.m. and then again from Noon until 1 p.m.. The program which he's been doing for nearly 30 years, gets you up close and personal with wildlife you'd normally not be so close to, as he describes his background on his website:
For over 25 years, my animal friends and I have appeared at countless events across the country providing wildlife encounters to people of all ages. Based in Michigan, I created Wildlife Safari in the early '90's with my mission being to develop exciting hands-on, natural science programs that perfectly combine education and entertainment. Over the years I've worked really hard to promote the concept of safe, fun, and positive interactions with living creatures. 
What Is Wildlife Safari?
The Wildlife Safari features a large variety of exotic animals from around the world for shows, lectures, and exhibits. Licensed and insured we are extremely dedicated to providing the safest most exciting animal encounters for people of all ages. 
Designed to be fun and educational, our natural science programs, are very hands-on and are great for small or large audiences. 
Nelson's shows aren't just for kids but for adults as well, as they constantly book birthday parties, home schools, scouts, summer camps and more. For booking you can contact them here or at (734)454-1833.
9 Animals That Are, Surprisingly, Legal to Own in Michigan