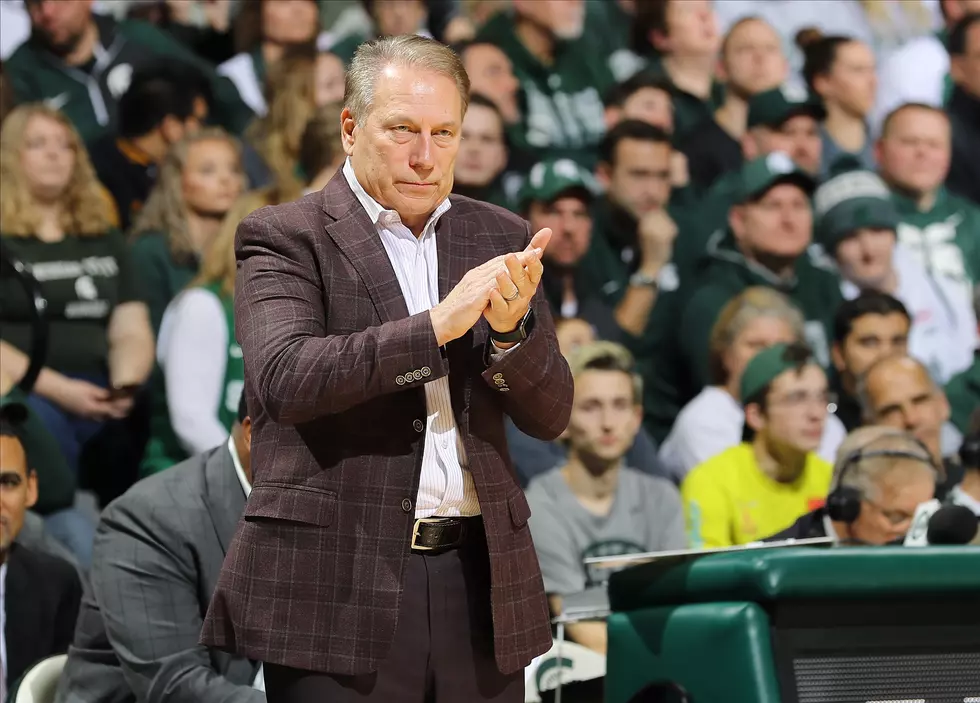 MSU Coaches 'Zoom' In To Support Doctor Who Beat The Virus
Getty Images
They may appear to be little things, but those little things can sometimes be big.
Reading a story in today's Free-Press, about a doctor at Henry Ford Hospital, who came very close to dying of coronavirus, but as he pulled through it, he would lose his dad to the coronavirus last week.
The point of the story is, Dr. Scott Kaatz is a big MSU fan, and in a world now dominated by Zoom-like interactions, the hospital got basketball coach Tom Izzo and new football coach Mel Tucker to pop in on the Zoom call, to offer encouragement he'd been through hell.
Kaatz and his family thought the purpose of the Zoom call was for him to be interviewed by the Michigan State University News Service. He was surrounded by family members, and then Izzo and Tucker popped on.
A funny moment happened early as the surprise was playing out, when Dr. Kaatz jumped out of bed and showed off his green and white pajamas.
However, the back story is all too real. Kaatz was caring for coronavirus patients, and caught the virus himself, and within 24 hours was on a ventilator. He was in a coma for almost a week. In the article he relates that he was treated with plasma from people who recovered, and with experimental drugs. Apparently, one of those remedies worked, or his own immune system kicked in.
The other nice aspect of this Zoom call is, the ability of put a human side to these coaches who normally are only seen in the work settings. While Izzo can be animated on the sidelines, he's been in the position long enough to where we've seen some of his human side. Tucker's human side, meanwhile, is probably unknown to many Michiganders, as he is just starting as the football coach at MSU.
My takeaway from this is:Here's a doctor treating this deadly disease, getting it himself and then recovering only to see the disease kill his father. And yet, the human spirit prevails.And two coaches taking the time to support a fellow human being.
Enter your number to get our free mobile app
Five Great Places to Ride Your Motorcyle in Michigan