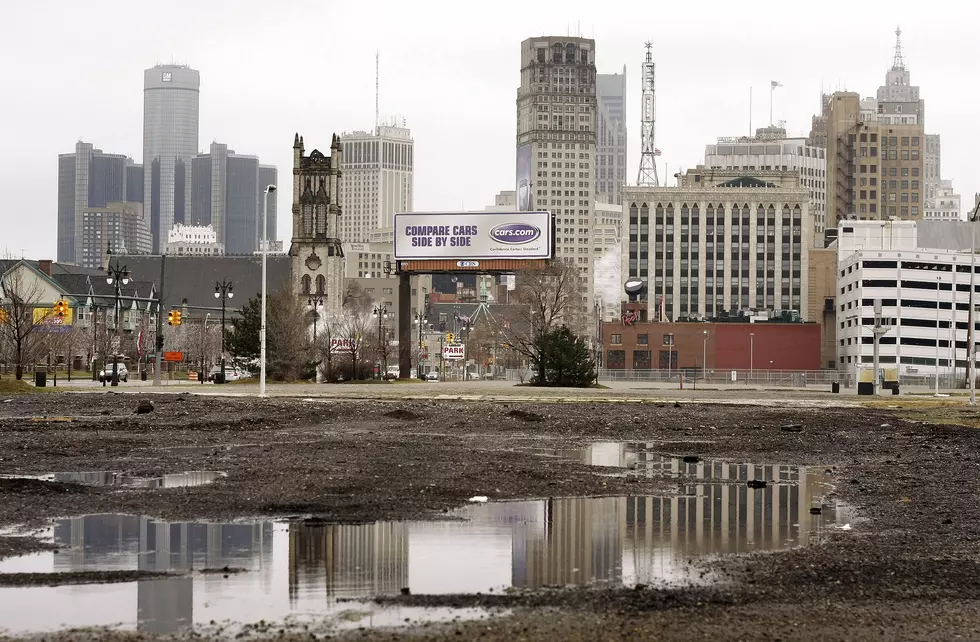 Michigan City Ranks #1 As One Of The Worst In The US
Getty Images
Michigan's largest city, is rated one of the worst in America
Growing up in Michigan, you know that Detroit is not one of the best cities to hang out in or grow up around. Yet, who knew it would be ranked the worst city in the USA?!?
Wikipedia boasts that Detroit is  home to 4.3 million people, making it the second-largest in the Midwest. Regarded as a major cultural center, Detroit is known for its contributions to music and as a repository for art, architecture and design. Of course we can not forget that the 'D' is known as the 'Motor City', with a terrible football team (sorry, not sorry, it's the truth).
Recently Travel.alot.com  had a scathing review of Michigan's biggest cities...
Detroit has experienced the second-most dramatic population decline of any major city of the last century. Since it peaked in population during the 1950 census,  the city has lost 61% of its population. With the loss of this tax base, the city itself had to declare bankruptcy. Abandoned and dilapidated houses litter the city, scaring off any potential residents.
Rounding out the Top 5 worst cities are...
St, Louis
Reno
Clevelan
Camden
I think Detroit has improved massively over the years and I personally look forward to it making the list of the Best Cities in America soon