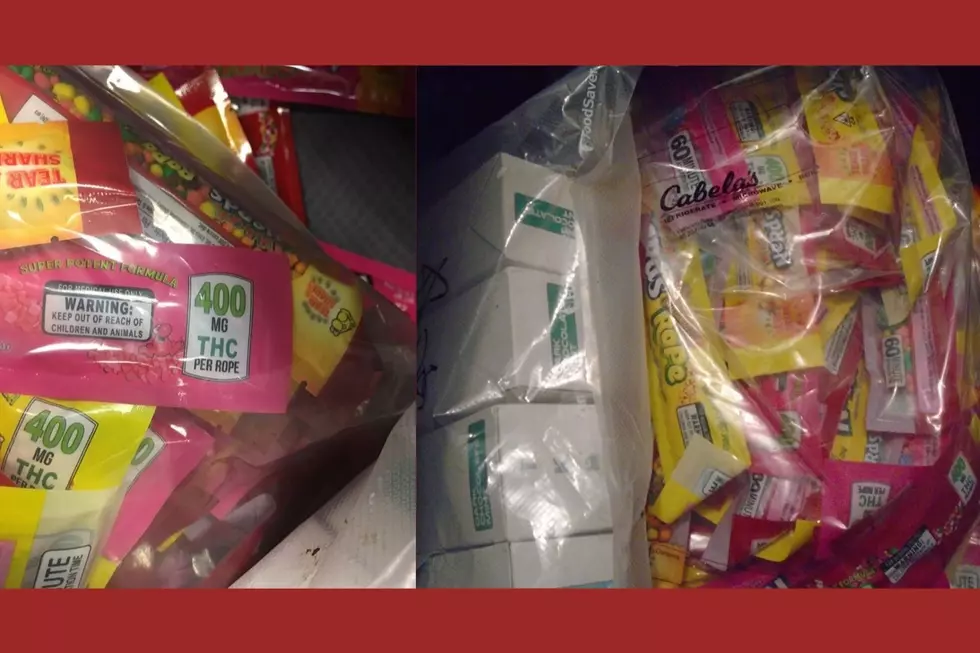 Michigan Parents Are Being Warned Of THC Laced Candy
Johnstown Police Department / THC laced candy
As Halloween approaches, parents in Michigan are being warned about THC laced candy following a drug bust in nearby Pennsylvania. The candy is packaged similarly to normal Nerds Rope candy but is noted to to contain 400 mg of THC. The police agency recommends a thorough and vigilant search of candy collected during trick-or-treating.
The large quantity of THC laced candy was found when police searched the storage unit of a man who had been arrested for driving under the influence and having 60 pounds of marijuana in his vehicle.
THC is the principal mind affecting chemical found in cannabis (also known as marijuana).
The complete list of items located in the search of the storage unit are:
7 baggies of suspected cocaine
3 baggies of crystal meth
11 bags of brown/tan crystal substance of suspected crystal meth/heroin
Suboxone strips
143 white pills (unknown)
Large amount of suspected Fentanyl
217 THC Inserts
15 vacuum sealed bags of marijuana
6 Jars and 6 bags of marijuana
7 Jars of THC wax
143 pills (unknown)
394 Nerds Ropes edibles containing 400mg of THC
5 Vapes for marijuana
20 Pack THC vapes
1 Glock 9mm handgun
2 bags containing MDA
Police say all of the items have been sent to the Pennsylvania Crime Lab for testing.