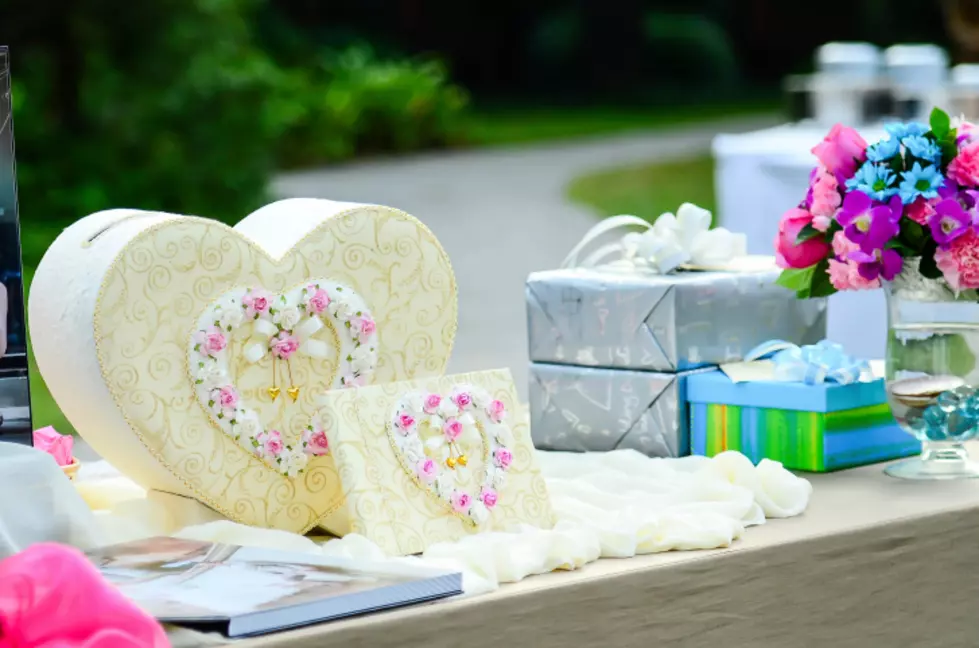 Michigan Newlyweds Had Every Gift Stolen From Their Wedding
nuiiko
Stealing from people getting married is just about one of the lowest things you can do. That's exactly what happened to Melvindale, MI couple Alicia and Darreck Traylor, who got married last Saturday. Apparently three women are under suspicion because they told someone they had been asked to bring the gifts into the house. That obviously never happened. Local 4 reports that the couple wanted to be married last year, but Darreck had to heal from surviving getting shot three times at another family member's birthday party.
There big day was spoiled, but luckily people are trying to help out the Traylors by setting up a GoFundMe, and have already raised over $1,000, as the person organizing it explains the details of the day:
The most horrific thing happened, someone ugly and mean tried to sabotage  their special day by stealing their wishing well with a multiplicity of cards and well wishes in it. Every card had been opened and whatever blessing was in it was now gone. They are devastated and now put in a financial bind with trying to regroup on what seem like nothing. However we stand firmly on God's word..That he would supply all of our needs with his riches in Glory...So in spite of the unfortunate situation we are believing God at his word we that have not because we ask not. They are way to humbled to be greedy so I am asking for them, to ask that you find it in your heart to bless this beautiful union.
Hopefully this can repair some of the damages caused by the culprits. There are ways this can be avoided. Here are some ways you can stay safe from having your wedding gifts stolen:
Enter your number to get our free mobile app
How To Prevent Your Wedding Gifts From Being Stolen