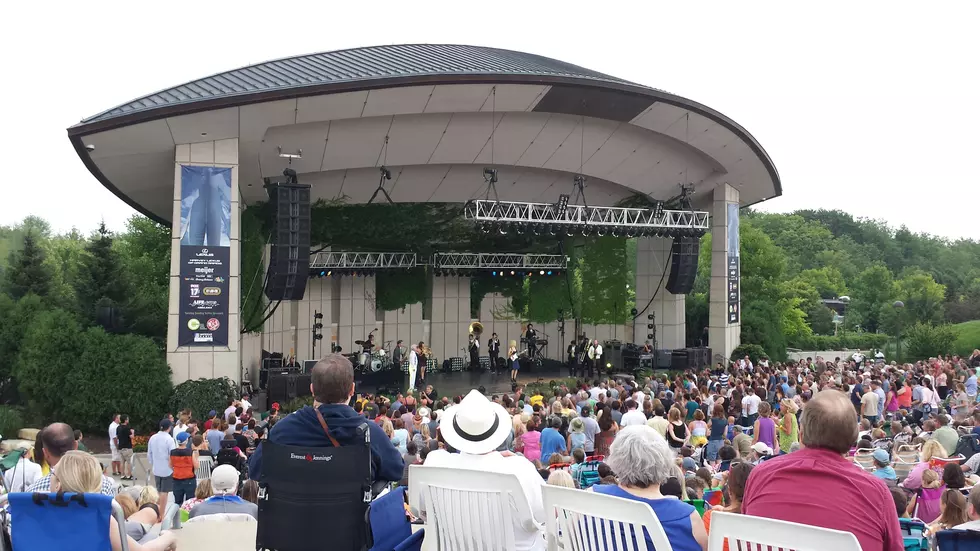 Meijer Gardens (Soft) Opens a Welcome Center
Photo: Bobby Guy
This may be an odd time to open a welcome center at a public venue, but given everything going on, is there a better time to do a "soft open"?
For those who don't know, Frederik Meijer Gardens & Sculpture Park is a 158-acre botanical garden, art museum, and outdoor sculpture park located in Grand Rapids off the East Beltline. It's also host to a summer series of concerts - in normal times.
(Pure Michigan via YouTube)
The two-level 69,000 square-foot building will be one of the first things visitors see. The Welcome Center features contemporary sculptures and horticultural elements. It hopes to be a special location for a number of events. Since this is soft open, a formal grand opening ceremony will be scheduled.
Meijer Gardens is a celebration of Fred Meijer's love of sculpture, Lena Meijer's love of gardens, and their love for our community. It is also a story of determination and generosity. "Well, we didn't know what we were doing when we started the gardens," said Fred, "but it turned out okay." He was the master of understatement. More than 12 million people from around the world have joined in this love story by visiting since Meijer Gardens first opened in 1995. - Meijer Gardens release
Most people probably know Meijer Gardens as a concert venue, and every year it features an eclectic series of show, with literally "something for everyone" and their tastes. All 2020 shows were cancelled due to the pandemic, but 2019 and past years, it featured many differently types and styles of music and performance, but with a heavy emphasis on well-known pop, rock and country acts. A schedule hasn't been announced for 2021 yet, until it's clearer how public health will be.
Enter your number to get our free mobile app
Five Out-Of-The-Way, Inexpensive Grand Rapids Restaurants