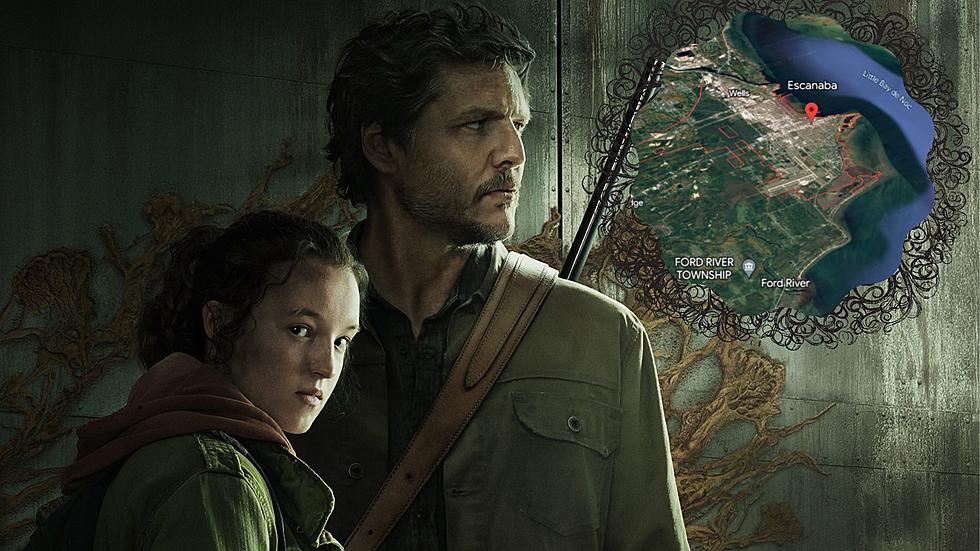 Is 'The Last Of Us' Outbreak Starting In Michigan's Upper Peninsula?
Canva/HBO/Google Earth
We're just barely three years past the beginning of the COVID-19 pandemic, and HBO thought the time was finally right to bring us another Outbreak-style form of entertainment with "The Last of Us" TV series.
I thought I was ready, too, and it didn't feel so "on the nose" when I watched it... until this past week, when an outbreak in Michigan's Upper Peninsula started sounding eerily familiar.
The Escanaba Fungal Outbreak
Over the past week, officials have been keeping an eye on Escanaba, in Michigan's Upper Peninsula, as a fungal outbreak has started to make its way through the community. The Public Health of Delta & Menominee Counties has confirmed the outbreak of blastomycosis which seems to be closely tied to the Billerud Paper Mill in town.
As of this past Friday, 35 cases were confirmed, and nine more were awaiting test results, and everyone involved worked at the paper mill.
"The Health and Safety of our Escanaba employees has been, and continues to be, out first priority. Though no casual link to our mill has been confirmed, we are taking this matter very seriously and have taken a number of proactive steps." - Billerud Paper Mill Operations Vice President Brian Peterson
Fungal outbreaks that cause illness are rare, as the fungus doesn't affect the human system like a bacterial, or viral outbreak would. However, fungal outbreaks can lead to weakened immune systems that would allow more diseases to enter the body. Also, you can't spread a fungal outbreak through human interaction. The disease is only spread through the fungus spores. So person-to-person transmission is highly unlikely.
For Escanaba, crews are still trying to pinpoint when, and where the outbreak may have started, and how they can keep it from spreading further.
How Is This Like HBO's 'The Last Of Us?'
The only connection it has to the disease that spread on 'The Last of Us' is that it's fungal. In the show, the fungus spores entered the body, then destroyed the nervous system, essentially replacing it with the fungus, which then grows, and spreads.
But the fact that people are getting sick in the UP from a fungal disease does raise some eyebrows, considering this particular outbreak CAN affect humans.
And given that speech from the doctor at the beginning of the show... how close ARE we to this becoming an actual reality? Is this the beginning?
Ghost Town of Skanee, Upper Peninsula