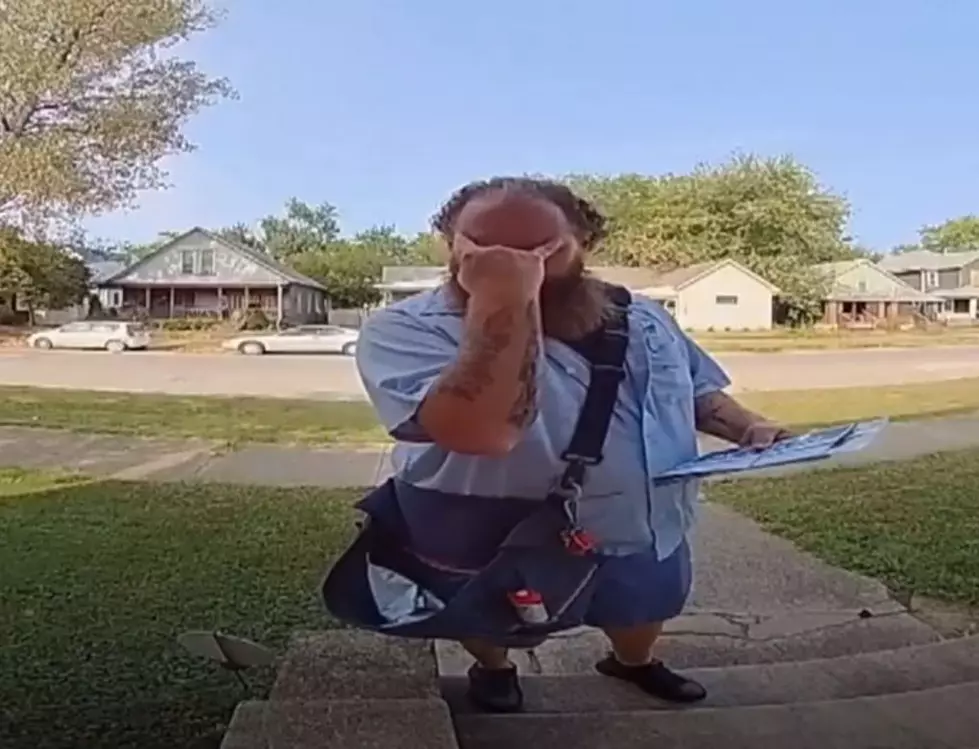 Indiana Mail Carrier Goes Viral Dancing For Ring Cam
CBS 2 Chicago - YouTube
This Terre Haute, Indiana Mail Carrier has performed daily for a Ring Camera on his route and it will make your day.
Ladies and Gentlemen, I would like to introduce you to Kevin Robbins.  Or as one Indiana resident refers to him, The Best Mailman Ever.  Robbins has been cutting a rug on the front step according to CBS 2 Chicago,
Kevin Robbins recently discovered a house on his route got a ring camera. The family put it there to catch some kids who were messing around in their yard.  But Robbins decided to use it show off his entertainment skills. Now everyday he leaves a special performance on the camera.
That's right...every dang day the mail carrier gets busy yo.  The people that live in this house got such a kick out of it they created a facebook page called "Best Mailman Ever."  They have been sharing the love by posting the daily videos of the mailman bustin' a move.
It turns out, the videos of Robbins getting his swerve on are spreading joy nothing but good vibes.  Here are some of the comments from the Best Mailman Ever facebook page,
Dancing Mailman Reactions
---
Have you caught something fun, shocking or all around entertaining on your Ring doorbell cam?  Share your video with us in the comments.
Enter your number to get our free mobile app
LOOK: These Stars Grew Up in Small Towns