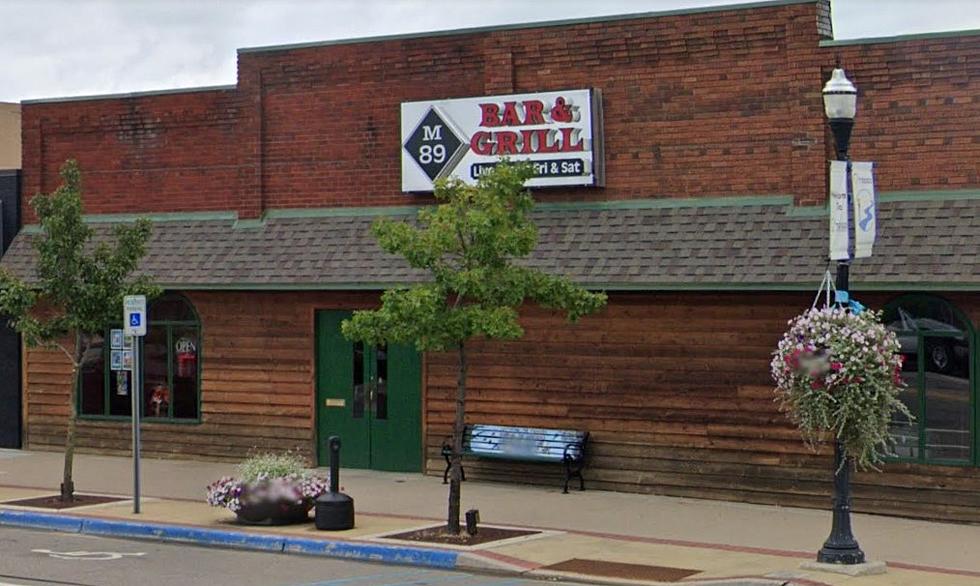 In Otsego, Another Covid-19 Business Casualty
M-89 Bar and Grill in Otsego. (Google Street View)
The old saying, "the only two sure things in life are death and taxes", has been coming back to me a lot in the past month or so. I know the timing is just coincidence, but we've lost some longtime comedy icons, people like Jerry Stiller and Fred Willard, people who could really make us laugh.
And we're seeing places in the area that could feed us well, and entertain us locally, that are announcing they will not be coming back, if and when the Covid-19 pandemic eases or goes away.
The latest to make that announcement is the M-89 Bar and Grill in Otsego. It was just a fun place to go on a Friday or Saturday night; a place that would've been referred to as a "honky-tonk", back in the day; a couple of cold beers and some live music.
The M-89 Bar and Grill was certainly that. The owners booked a variety of talented bands, mostly cover bands, but always entertaining, on a Friday or Saturday night.
But a lot of these venues struggle to make a profit in the best of times, and now, with virtually every small business struggling, we're seeing that many won't be coming back.
It will be a different restaurant/bar and entertainment landscape when restrictions begin to loosen up in the coming weeks. We've already heard that Brann's at the Crossroads isn't coming back, and a few others announcements that will be coming our way. But there is something positive coming out of all this. There are still people willing to take a shot at owning their own place. (And if we learned anything from the "Great Recession" of a decade ago, it's that there are bargains to be had, if you have the money.) In Paw Paw, the Lafayette Creamery taking over the Sugar Bear. is an example of this.  Be prepared for more of this for the coming year.  And if it's place you like, keep supporting it.
Enter your number to get our free mobile app
KEEP READING: See states hit hardest by COVID-19's impact on tourism