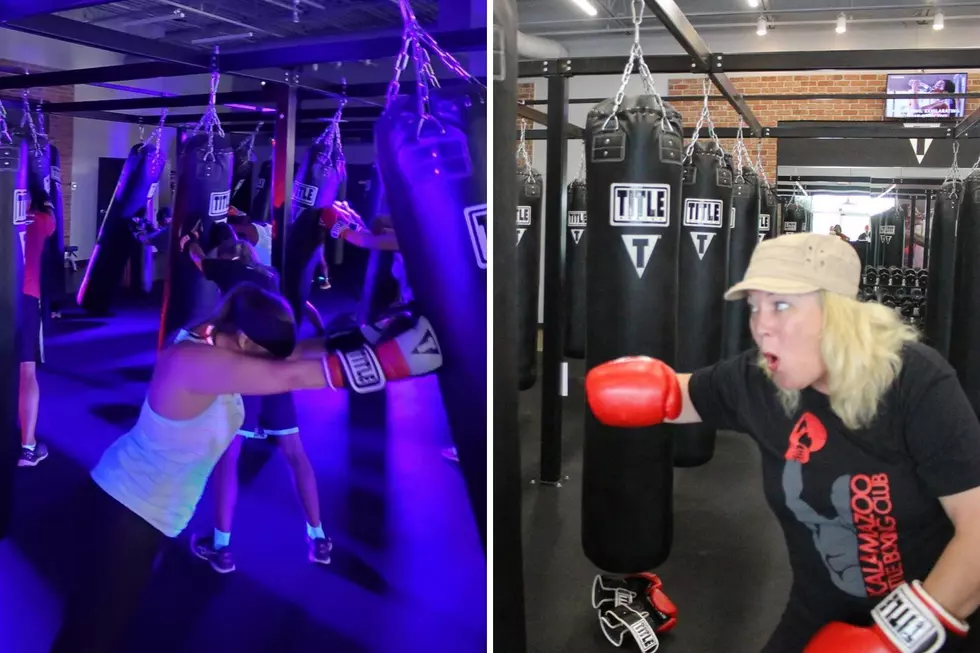 Heather Glows in the Dark at Title Boxing Club
Title Boxing Club, Temperance McKinley/Townsquare Media
You've heard me talk about how much I loved my first boxing workout at Title Boxing Club last month.
When I heard they offered Glow in the Dark classes that raised money to fight Parkinson's disease, I had to check it out. Sure enough, the lighting was awesome, and it still was a great workout that didn't feel like a workout.
Like with all their classes, the trainer showed different styles of the workout, from high impact to low impact. She helped anyone in the class adjust the workout as needed so they could reach their personal goals. Everyone was challenged, even people who were very fit, but I always felt comfortable.
Every movement comes in timed intervals (which is nice because you know how much time you have left to perfect the move). I sweated, the music was fun, and it did not even feel like I was working out, just having a nice break in the day! When I left, I felt stronger, proud of myself — and in need of a shower. You can burn up to 1,000 calories an hour with their workouts!
It's not the only specialty class that Title Boxing Club offers. The Rock Steady classes are geared toward people with Parkinson's disease, although anyone can join. Classes are held at 10 a.m. Mondays and 1:30 p.m. Saturdays; an appointment and assessment must be scheduled and completed for joining the classes.
This is a club that wants you to be strong and healthy no matter what your limitations may be. If you're a working mom, this is a great way to get a 30-minute or a 60-minute work out to relieve stress and spoil yourself. Learn more and sign up for your first class online at titleboxingclub.com/kalamazoo-mi.