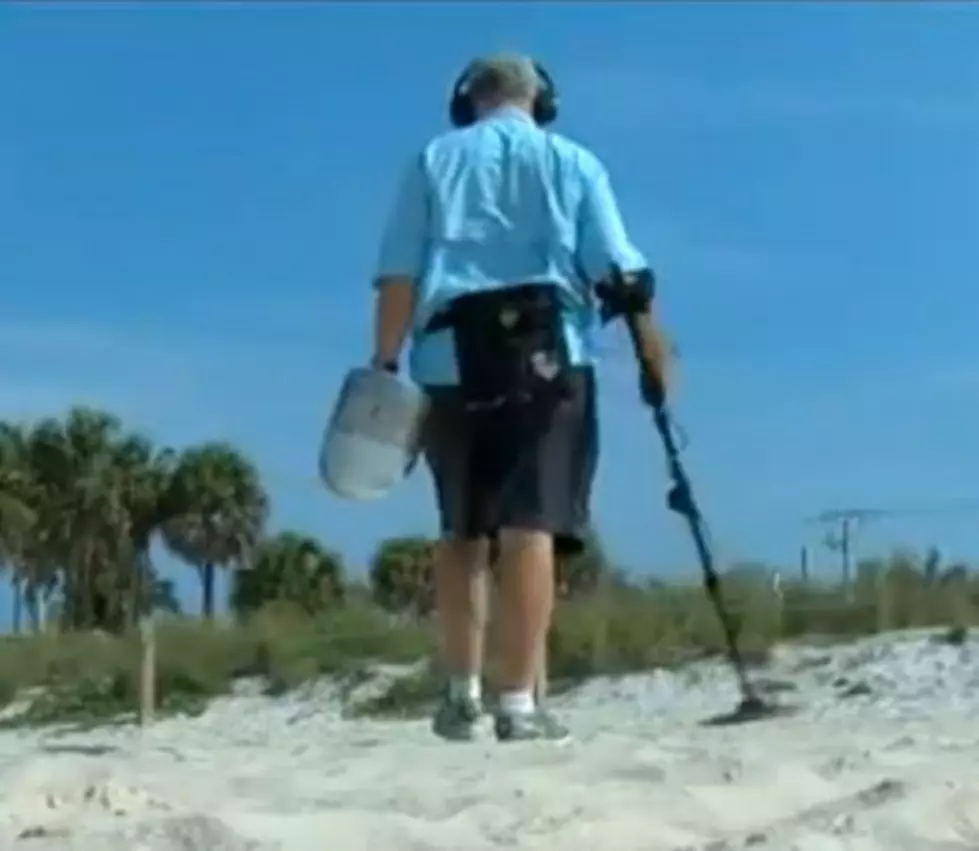 Florida Man Finds Michigan Woman's iPhone Buried at the Beach
NBC 2 Youtube
A Michigan woman's vacation was ruined when she lost her iPhone in the Gulf of Mexico.  Then this happened.
While on vacation in Fort Myers Beach Florida, Lacy Moulton was playing in the water and realized her iPhone was missing.  She stayed up all night upset over her missing iPhone.  I get it.  Our entire lives are on our smart phones now.  What she didn't know, is that she had a hero named Joe Lynch.  Joe doesn't have a cape.  He has a metal detector.
Lynch was combing the beach with his metal detector looking for treasure when it started beeping like crazy.  He got down and scooped up an iPhone buried under a foot of sand and water.  He was certain that phone was done for.  Then he noticed it was still powered on.  He was able to use the 'call emergency contact' feature which called Lacy's sister.
Lacy spoke with NBC 2 in Fort Myers about the moment she found out her iPhone was discovered,
I was shocked literally! My friend was with me and we were both just screaming of happiness. Right before he called me I was saying, I hope there's a good guy out there that does things like this and gives it back, and it was him and I'm so blessed.
The Highland, Michigan resident was still in Fort Myers Beach when her phone was found.  She now has her phone back and a friend for life in Joe.
CHECK IT OUT: How To Unlock Your iPhone With Your Voice