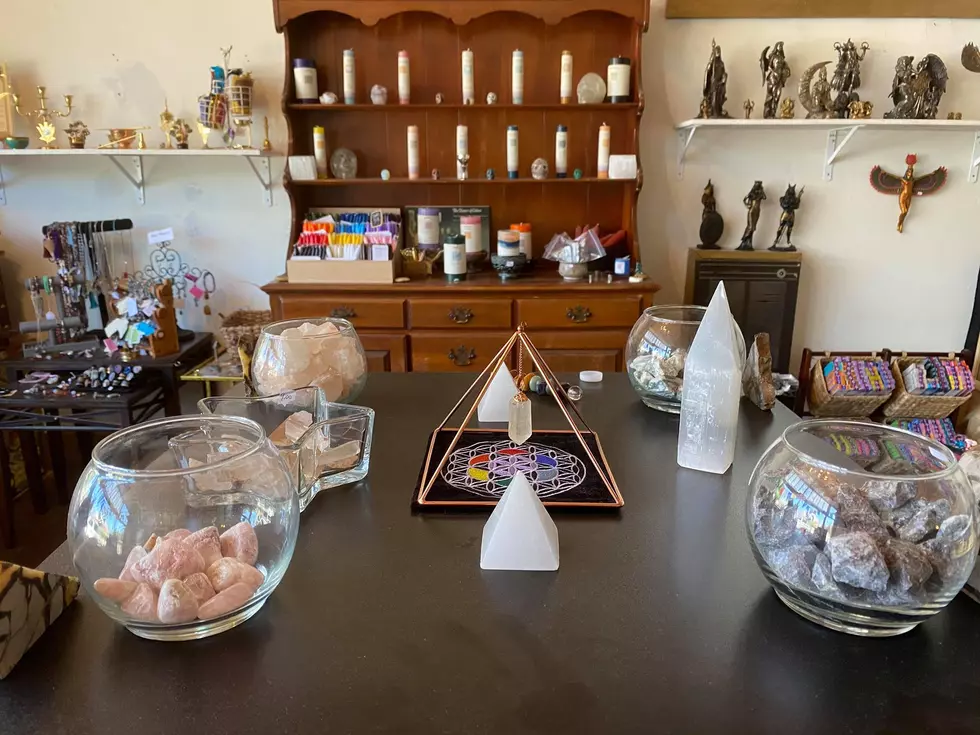 Take A Look At The New & Improved Elements Kzoo
Elements Kzoo (Used with permission)
The community may not know this but the Holistic Healing store, Elements Kzoo, have brand new owners and are officially re-opening a new store in Kalamazoo, on the corner of Westnedge and Forest. The  store will be selling smudge sticks, healing stones, herbs, and other spiritual goodies. The store has actually been running there for over three years, however Amberly Ware and her mother have just bought it from the previous owner 4 weeks ago.
Many of the local residents of the Vine neighborhood have stopped in, not even realizing they had re-opened, which is why they'll be doing their grand re-opening on June 17th from 4 p.m. to 7 p.m. Elements Kzoo have a strong presence in the community will be doing a lot to help out with local events and causes. They have many ideas to re-brand themselves with, such as having a community herb garden, having a free clothing section, and they'll also be featuring one local artist per month in the store.
More plans for the future are to offer yoga classes and painting for kids. Kids will also be able to bring in their artwork and Elements Kzoo will be selling it for them. The new store will also be selling hot and iced teas for customers. This is one of those stores that is a hidden gem in Kalamazoo. There are still so many places like this that have yet to be TRULY discovered. Below are some shots from the new and improved store to give you a sneak peak at what they have in store.
Enter your number to get our free mobile app
Check Out The New & Improved Elements Kzoo