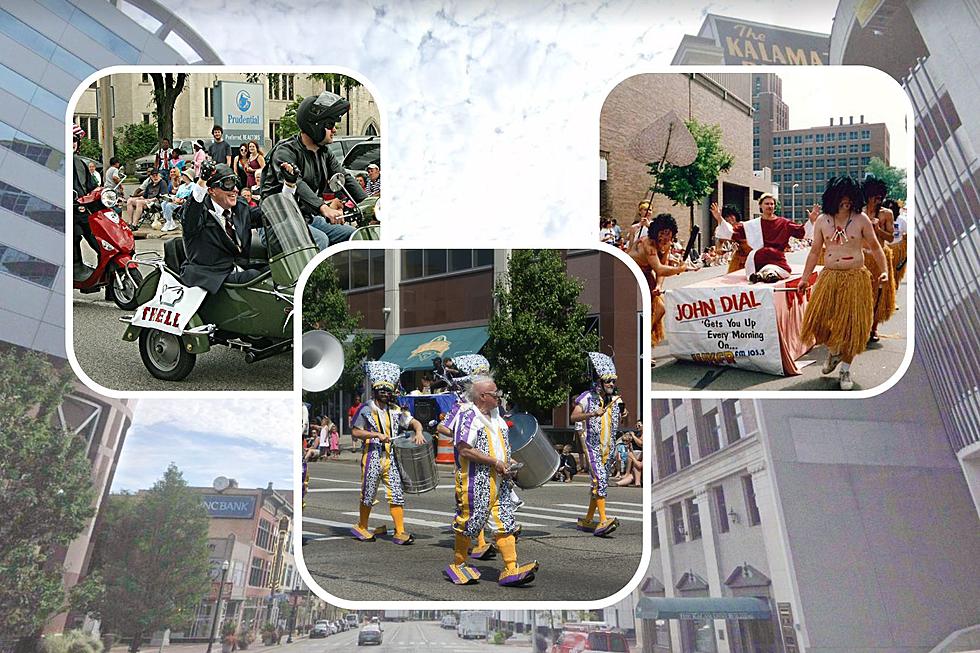 Get Silly at The Annual Do-Dah Parade, Returning 6/3 to Kalamazoo
Via/ Canva, Via/ Google Maps, Via/ Do Dah Parade
For 39 years, the Do-Dah Parade has brought the people of Kalamazoo together for a morning of fun, silliness, and family-friendly event.
This year, Do-Dah returns with a brand new theme: Kalama-Seuss: Children's Stories Take to the Streets.
About the Parade
The parade kicks off at 11 am on Saturday, June 3rd in downtown Kalamazoo. The parade route is as follows:
Starting Point: Portage and Lovell
Then, Lovel to Rose, Rose to Michigan, Michigan to Portage, and Portage back to Lovell.
This is a newer parade route that was adopted last year to make it easier for people to see it while also walking around the area for other events happening at Bronson Park and along the Kalamazoo Mall.
Last year, people were lined up along the route. So, if you want a good seat, snag that foldable chair and get there early.
What Should I Expect?
Hopefully, a lot of local organizations dressed on theme just having fun! Rumor has it, some of those involved might even have candy to hand out along the route.
For example, here are a few pictures from Do-Dah Parades of the past:
Next year, I'm definitely going to have to somehow convince my coworkers to push me through the parade route in a makeshift bed.
Can I Be in the Parade?
Actually, yes! There's still time for businesses to take part in the parade.
For those interested, you can find application information, requirements, and more at dodahkzoo.com. Additionally, there are sponsorship opportunities that can be found for those who would like to show support but don't necessarily want to walk in the parade.
You can find even more information about the upcoming parade by following Do-Dah on Facebook. And, we'll see you there!
Kalamazoo, Michigan DooDah Parade Memories
Photos from the past 40 years of Kalamazoo, Michigan's DooDah Parade
Do You Know These 5 Nicknames for Kalamazoo?
From Celery City to Mall City, here are the notable nicknames for Kalamazoo's accomplishments: