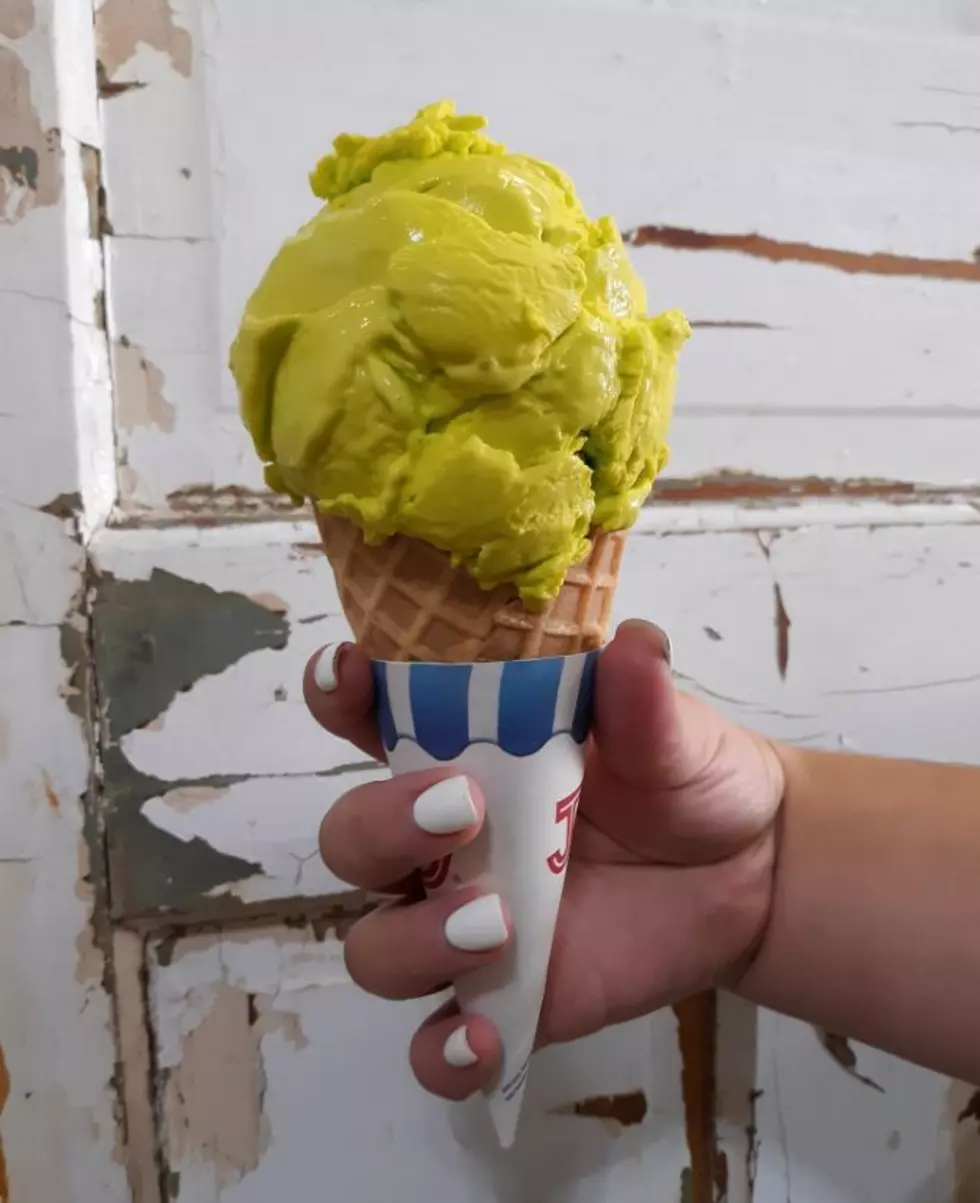 A Michigan Ice Cream Parlor Taunts Me With Mountain Dew Ice Cream
Photo courtesy of Kim Johnson - A Little Something
If you love Mountain Dew and you love ice cream, maybe Mountain Moo is for you.
I don't mean to make this article sound like a commercial.  However, it is safe to say that I have a bit of a Mountain Dew and ice cream "problem."  I've never mixed my two addictions together.  But I'll try almost anything twice.
A Little Something in downtown Port Huron, MI posted this delicious message on Facebook Tuesday morning,
September Ice Cream of the Month!!! Mountain Moo!!! Mountain Dew flavored Ice Cream!   It tastes just like Mountain Dew Pop! Exclusively available all month.
My mouth watered reading that.  Then I realized that Port Huron is a 3 hour drive from Kalamazoo.  So, if you live in and around Port Huron, enjoy.  No Mountain Moo for me I guess.  Then I read on MLive that Kim Johnson, co-manager of A Little Something gets their Mountain Moo from Mooville Creamery in Nashville, Michigan.  That's less than an hour away from Kalamazoo and Battle Creek.
People have been sharing stories and videos of homemade Mountain Dew Ice Cream and mixed drinks on my facebook constantly over the years.  I've never tried it.  Mainly, out of pure laziness.  Am I willing to drive 45 miles for someone else to make it?  Clearly, the answer is yes.  Who's up for a short road trip?
Enter your number to get our free mobile app
MORE: The Top 8 Faygo Flavors