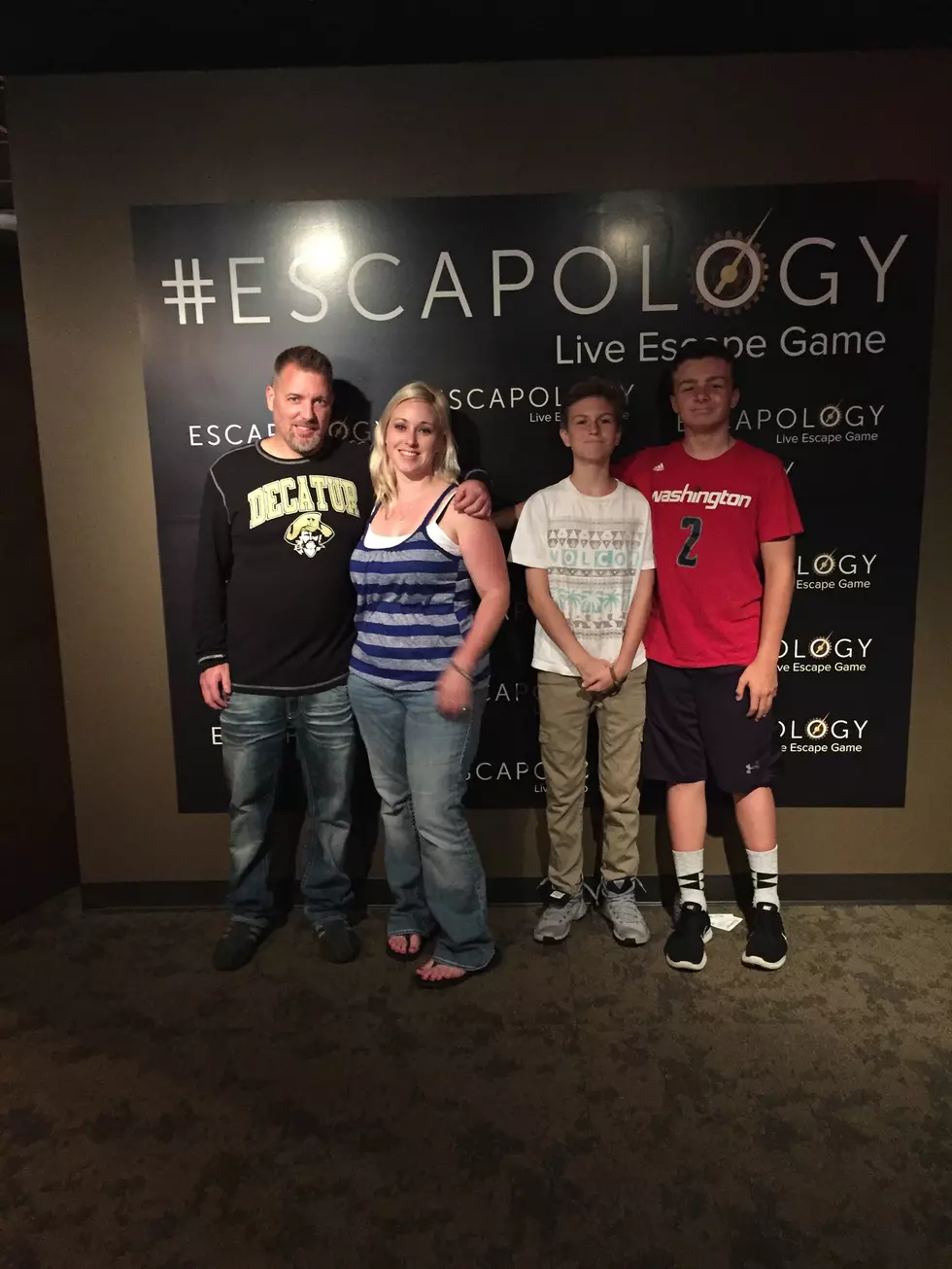 Weekend Plans Rained Out in Kalamazoo
TSM: Dana Marshall
We were planning on a hot sunny day at Michigan's Adventure in Muskegon Saturday.  Mother Nature had other plans.  So, we escaped from Cuba instead.
We decided to check out Escapology at Airway Lanes in Portage.  Basically, you get locked in a room and have an hour to get out using clues you find in the room.
Escapology was a blast.  Not to mention, it was something completely different.  However, at $26 per person, it's a little pricey for a whole family.  There are only 8 Escapology locations in the nation and one of them is in Portage.  
We wrapped up our Airway Lanes trip with a little Mini Golf.  I found out my son's friend Ben had been to golf camp after he started killin' us.  But don't worry, I didn't let the kids win. :)
Bonus Video: Tess Taylor - How To Pronounce Michigan Cities 
(Important Note: I totally got a couple wrong in this video myself)