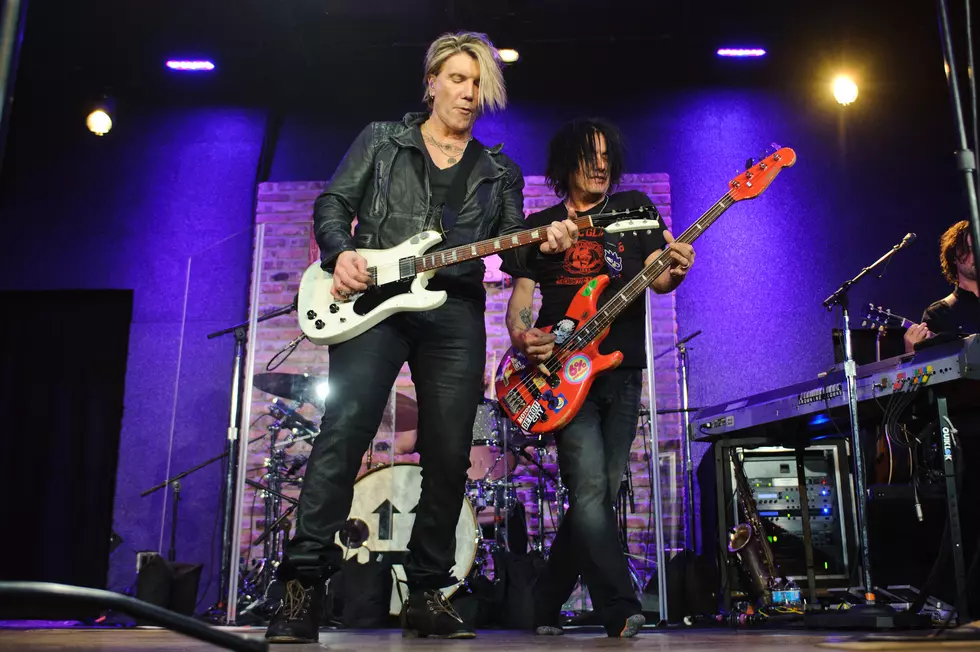 The Goo Goo Dolls Cancel Their Detroit Show
Timothy Hiatt
Will the band play their scheduled show is Grand Rapids tonight?
The 90's band, The Goo Goo Dolls have been on the road celebrating the 20th Anniversary of the  album ' Dizzy Up The Girl', but it looks like sickness has slowed the tour. The Goo Goo Dolls posted this on their Facebook page just hours before their Detroit show...
Due to illness, tonight's show at The Fillmore Detroit, MI has been moved to this Thursday, October 25. All refunds can be made at place of purchase.
But here is what concerns many, the Goo Goo Dolls are slated to perform at 20 Monroe Live tonight. I have been checking the bands web-site and there is no indication that the show will be canceled. On another good note, tickets are still available for tonight's show, but it will cost you a pretty penny.
If you do go, the reviews are in and they are pretty good! After playing at the Beacon in New York one critic for the Digital Journal wrote...
 Overall, the Goo Goo Dolls were phenomenal at the Beacon Theatre, as part of the 20th anniversary tour of their landmark album, Dizzy Up The Girl. They sang and played with a great deal of heart and charisma.
So fingers crossed that the show in Grand Rapids goes on tonight!
BONUS VIDEO: Ribfest 2018 Feature Megan Dooley Rocks Kalamazoo