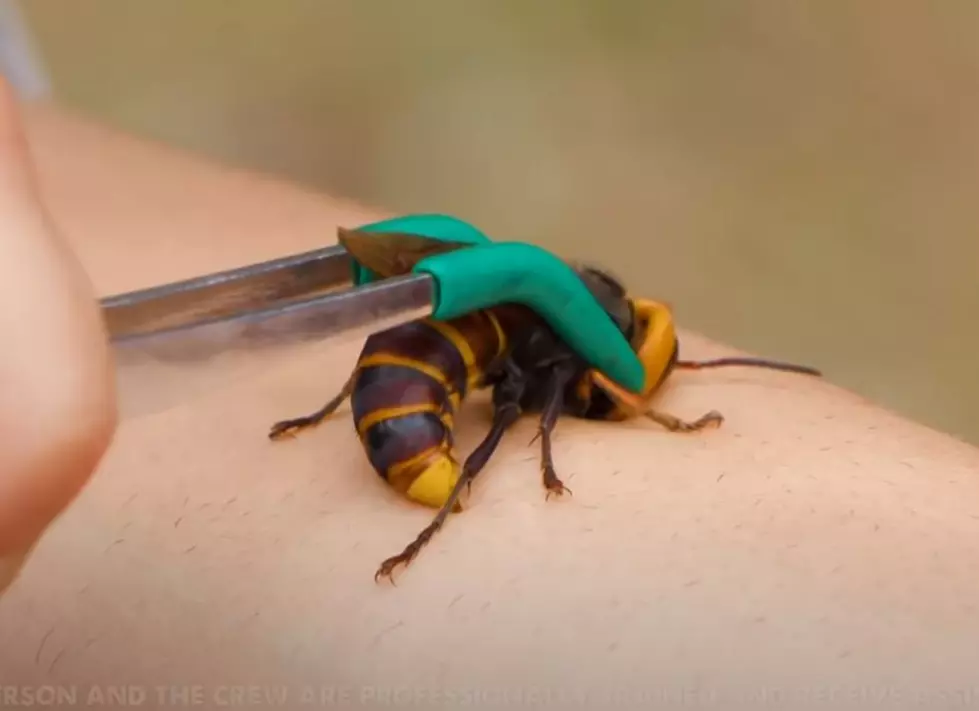 Shelby Township Police Joke About Using SWAT Team Against Murder Hornets
Brave Wilderness
A local Michigan police department is trolling people for calling them about Murder Hornets.
A recent facebook post by the Shelby Township Police Department has gone viral.  No, not with Covid-19...internet viral.  Their meme that states: "Police have been contacted in response to murder hornets.  They are using the SWAT team to set up a sting operation." has received nearly 100 comments and nearly 400 shares in less than 3 days.  If you can't see the facebook post below click here.
Important note: do not call police about hornets.
Scientists are still trying to figure out how these big, mean hornets made their way from Asia to North America.  What they have figured out maybe the most interesting thing you'll ever read about.  Apparently, there's a reason why 'Murder Hornets' are successful in taking out large populations of honeybees in the U.S. in a way that they were not in Asia.  For example, Honeybees in Japan developed an incredible form of defense against the gigantic predators.  According to the New York Times, honeybees will gather in a large group around a hornet and vibrate.  The vibration of the bees increases the temperature to 115 degrees.  Bees can survive the heat.  However, the hornet gets cooked.  Honeybees in the U.S. haven't developed a form of self defense yet.
Here are 10 things you need to know about the Asian Giant Hornets from the Brave Wilderness youtube page.
Enter your number to get our free mobile app
Check out these 50 fascinating facts about dogs: