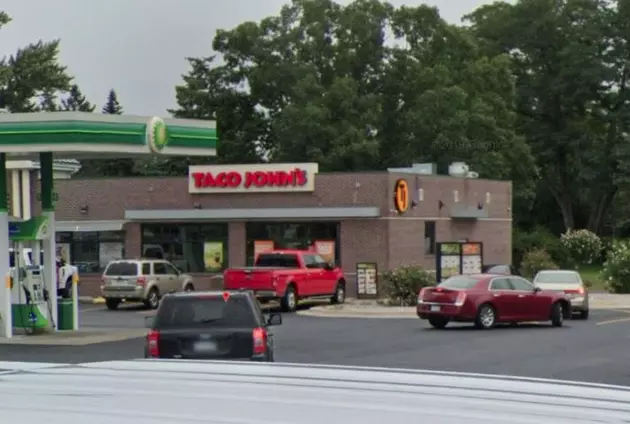 Michigan's Only Taco John's In Stevensville Has Closed
Google
It seems that the Taco John's in Stevensville off Red Arrow has closed for good. The popular chain, not from Michigan, was actually Michigan's only location, until they closed their doors and removed advertising over the past few weeks. The news was broke on Facebook, as someone who went to the BP gas station it was linked with saw they had shut it down:
RIP Taco Johns of Stevensville. I will never forget all the good times we shared. I have no further info at this time. I drove by and they were closed down. Drive thru blocked off, window ads removed.
What's Replacing It?
As unfortunate as the closing is, people who were fans of the lone location are hoping another favorite will be occupying the space. Nothing has been announced as of yet, however, they were even more unhappy that a Walgreens Drive-Thru Pharmacy was announced as being being built next door. This had people a little upset considering there is a Walgreen's just up the street, as Pat Moody pointed out:
That site is becoming a Walgreens Drive Thru Pharmacy. Yes, everyone is aware that there is a full-fledged Walgreens a couple hundred yards away at the intersection of Red Arrow and Glenlord, but Pheifer says Walgreens officials have given him no indication that that situation will change. The new parcel is largely for purposes of a drive thru pharmacy, although building plans do call for "some shelving" at the new site, so there might be a small convenience factor aligned with the drive thru facility.
Kalamazoo Woman's Maternity Shoot At The Root Beer Stand
The shoot started out as a joke kinda like "wouldn't it be funny if we did a maternity session here at The Root Beer Stand?" Then the more I thought about it I was like okay we are going to make this happen.
The New El Marcado Los 4 Hermanos Mexican Market In Paw Paw
I went to the Grand opening of El Marcado Los 4 Hermanos Mexican Market in Paw Paw and got a good look at everything they have to offer.