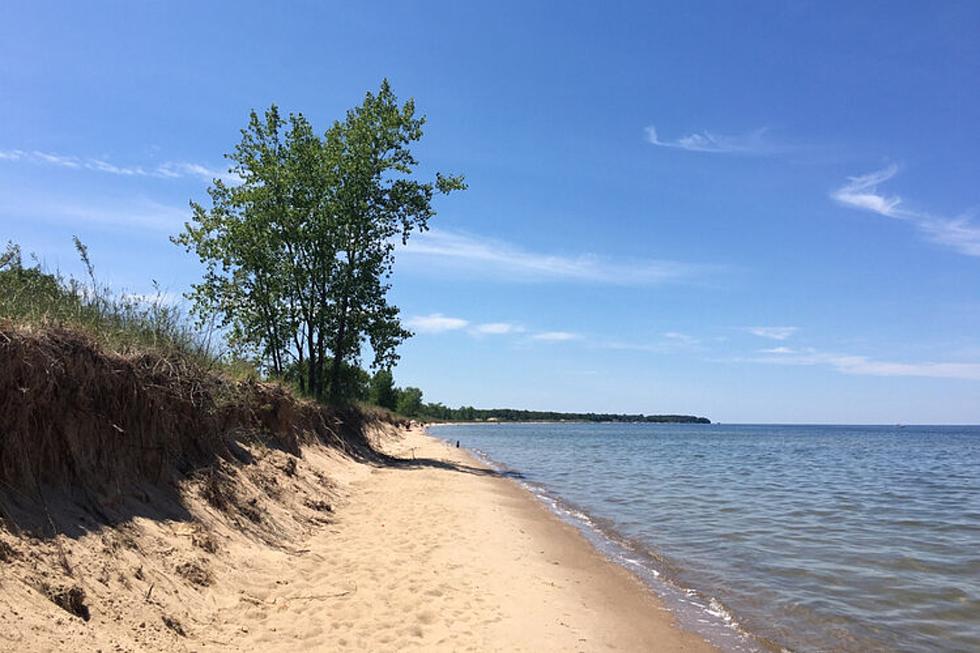 These Are Michigan's 10 Most Underrated Beaches
Photo via miroadtrip.com
Thanks to being situated right smack dab in the middle of the Great Lakes, the state of Michigan has more freshwater coastline than any other state - nearly 3,300 linear miles of it!
That means lots of beaches.
Sure, we know all about Traverse City and Mackinac. Sometimes in the summer those beaches get a little crowded.
If you're looking for a great Michigan beach that typically offers a little more room to spread out, you're in luck!
In no particular order, here are 10 of the most underrated beaches in Michigan.
Port Crescent State Park
You'll find Port Crescent State Park and its beaches in Huron County, right at the tip of Michigan's thumb. The park features three miles of sandy Lake Huron beaches with more than 150 modern campsites nearby.
---
Grand Haven State Park
Follow the Grand River west to where it empties into Lake Michigan, and you'll find Grand Haven State Park and its beaches. Located just to the south of the mouth of the Grand River, this park offers some scenic photo opportunities from the beach and along the adjacent pier - particularly at sunset.
---
North Bar Lake
North Bar Lake is located just a few hundred feet inland from Lake Michigan in Empire, directly west of Traverse City. According to FriendsOfSleepingBear.com, "North Bar Lake is often warm in the summer, so families with small children like to swim there and play in the shallow outlet of the lake as it flows into Lake Michigan."
---
Tawas Point State Park Beach
Drive another five miles past Tawas City, along the coastline of Tawas Bay, and you'll come to Tawas Point State Park Beach. The beach here is suitable for swimming or sunning, and there's even a nearby nature trail too.
---
Sleeper State Park Beach
Sleeper State Park Beach is along the shores of Lake Huron, just to the northeast of Caseville in the thumb. It's a sand dune beach, and the water remains shallow enough for most swimmers to safely swim out 100 feet from the shore.
---
Ludington State Park
Ludington State Park actually offers two beaches - one along Lake Michigan, and another along Hamlin Lake (within the park's boundaries). Families tend to love this one because of its "weed-free swimming".
---
Hoffmaster State Park
Situated along the shore of Lake Michigan between Muskegon and Grand Haven, Hoffmaster State Park is another dune beach. As of May 2023, it's not crowded at all - largely because the park's day area is currently closed for renovations.
---
Lakeport State Park Beach
Lakeport State Park is located along Lake Huron, just to the north of Port Huron. Its beach is narrow, and about a quarter of a mile long. Swimmers love the crystal-clear water along the shore, and the fact that there's no current to avoid at this location.
---
South Beach
South Haven's North Beach is usually the one that gets all the attention, but South Beach (just to the south of where the Black River empties into Lake Michigan) is a pleasant place to visit as well. You won't find picnic tables, grills, volleyball courts or even restrooms on South Beach - but it's the one with the big red lighthouse that more than makes up for its lack of amenities.
---
Tiscornia Park
Located on Lake Michigan at St. Joseph, the beach at Tiscornia Park is a sandy one. It's home to the North Pier Lighthouse and is a favorite of sunset-watchers.
7 Fantastic Michigan Beaches That are Worth a Road Trip
Michigan is known for its beautiful beaches. If you are looking for a new spot to visit this summer, here are a few suggestions for you.