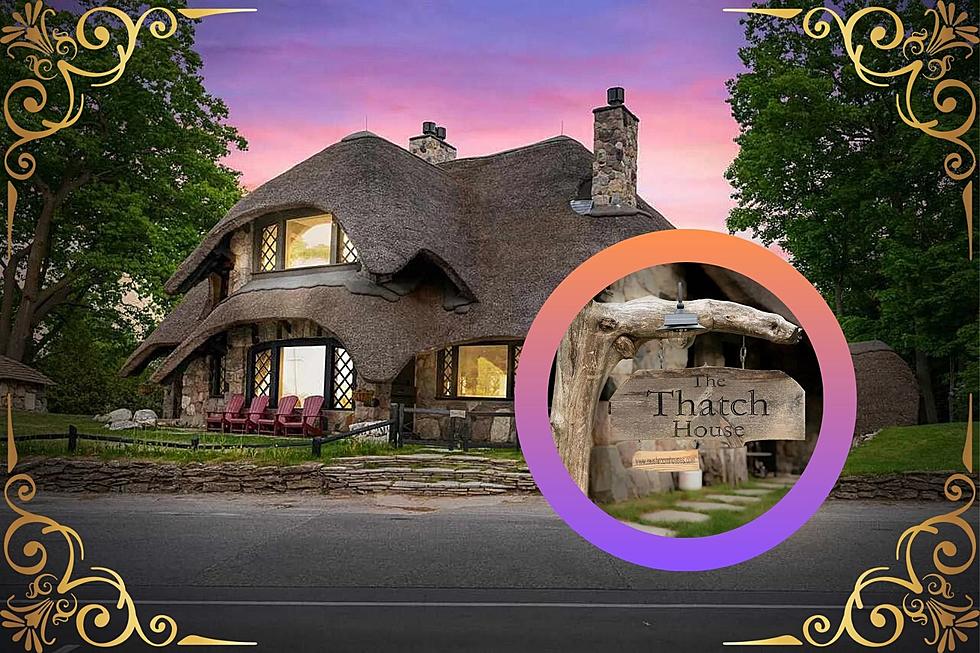 Charlevoix Mushroom House On the Market for Over $5 Million
Carole Griffin, Christie's International Real Estate via Zillow | Canva
Talk about a storybook home, on the banks of Lake Michigan rests a house in Charlevoix, Michigan, that looks ripped right out of the mind of J. R. R. Tolkien. But you don't have to be a hobbit to call "The Thatch House" your home.
You may have heard of The Thatch House before. It was once voted the state's "Coolest Place to Stay" by the Huffington Post back in 2018. A stay in the mushroom-esque house runs about $1,100-$1,900 per night depending on the season and time of the week.
The Thatch House is the first of the many mushroom houses from the mind of Earl Young, a Charlevoix architect who designed and built 31 stone structures in the town over 52 years. The Thatch House was Young's first home. It was remodeled in 2015 by Michael Seitz in a three-year project to bring Young's full vision to life.
The 6,000-square-foot home sits in perfect view of a lighthouse that stands out over the horizon of Lake Michigan.
All seven bedrooms, including those in the guest house, are paired with their own private bathroom, only one of which is a half-bath. Each room has incredible views, either into the luscious backyard or out toward the water.
Fun fact, those piers welcome in the shortest river in all of Michigan.
The 'Grand Master' bedroom, one of three master bedrooms, may have the best view in all of Michigan.
Check out the rest of the photos here. The Zillow listing will be linked after the photo gallery for anyone interested in checking out further details on the home to start their own mushroom kingdom.
The Thatch House Up For Sale at More Than $5 Million
The famous mushroom house in Charlevoix, Michigan, from the mind of Earl Young is up for sale. Check out its impressive views and unique architecture.
Have You Seen The Marvelous Mushroom Houses in Michigan?
Located in Charlevoix, these homes really do resemble their namesake...mushrooms!