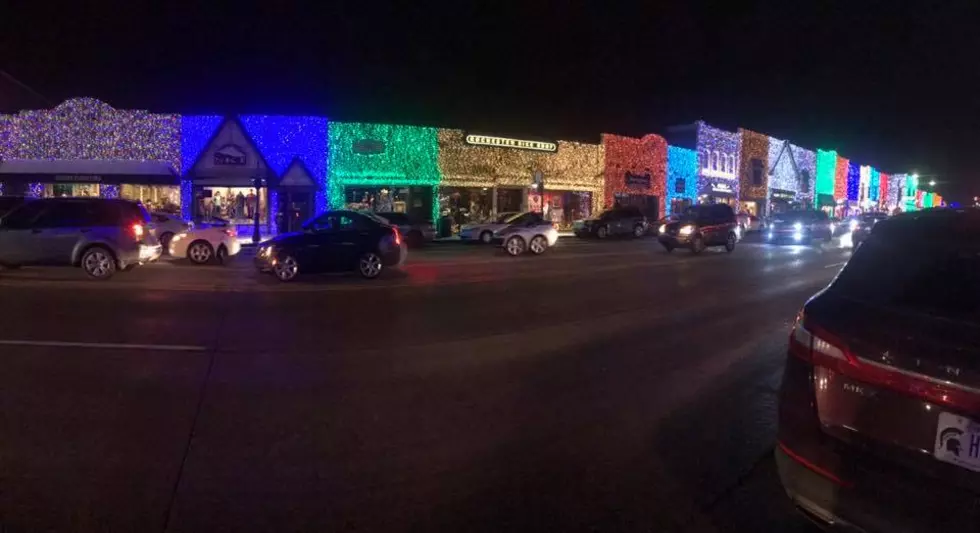 Have You Seen The Biggest Light Show In Michigan?
Mark Frankhouse/TSM
Every year during the holiday season, my home town of Rochester, MI goes through an amazing transformation. Every building in the downtown strip is dawned with a massive amount of stringed lights, each building dawning their own color or theme.
It all kicks off with the Downtown Rochester Lagniappe, which took place November 20th and kicked off the lighting of the city. The display is lit every evening (5 pm - Midnight) through January 8th, 2018.  Most of the stores downtown stay open Monday - Saturday, until 9 pm.
It's during this time that over 1 MILLION lights stay a glow, which makes for an incredible winter night's walk as you enjoy "The Big, Bright Light Show".
This is one of the coolest light shows in the state and if you're on the east side of Michigan you should check it out. It's located on Rochester Rd (Main St), three miles north of M-59 in Rochester Hills, MI.
The downtown area is full of places to eat, shop or get something warm to drink. Maybe I'll see you there tonight!