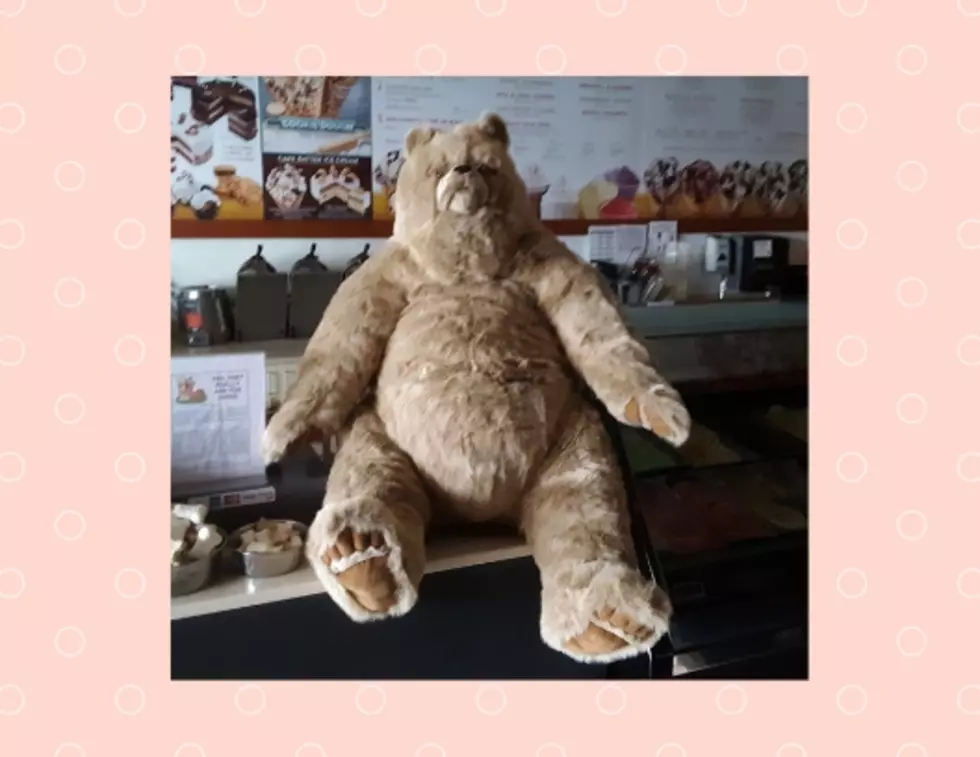 An Un-Bear-Able Caper Pulled Off At Portage Cold Stone Creamery
Truffles the Bear, beloved mascot of Cold Stone Creamery in Portage MI
Cold Stone Creamery staff members are devastated to report the loss of their furry friend, Truffles the Bear. Truffles is a cute, cuddly, stuffed Kodiak bear who has spent the past two months sitting at the counter of the Rocky Mountain Chocolate Factory, located inside the Cold Stone Creamery in Portage.
The bear was last seen around 8:00 p.m. last Monday, offering his silent company to all the store's visitors. Truffles, and others like him across the country, serve as a mascot at all the Rocky Mountain Chocolate Factory stores.
In the space of a few seconds, a brazen bear napping occurred and Truffles was snatched from his perch and whisked away to the parking lot. In the blink of an eye, Truffles was gone…
"He's become like an old friend. I really miss him!" stated staff member, Nick Courter.
The store owner, Jim Melluish, filed a police report and is offering a 10-pound candy bar as a reward for Truffles' safe return.  He describes the missing bear as about 40 inches tall, nearly as wide, quiet and, "really darn cute."
Police said the missing bear is valued around $400.
One young patron already inquired about the bear's whereabouts. Melluish says he didn't have the heart to tell the youngster that Truffles may be stashed in somebody's dark and scary closet. "I just said he was taking a nap," he said.
Anyone who knows Truffles' whereabouts is asked to call the store at (269) 327-4675. It is open from Noon to 9:00 p.m.