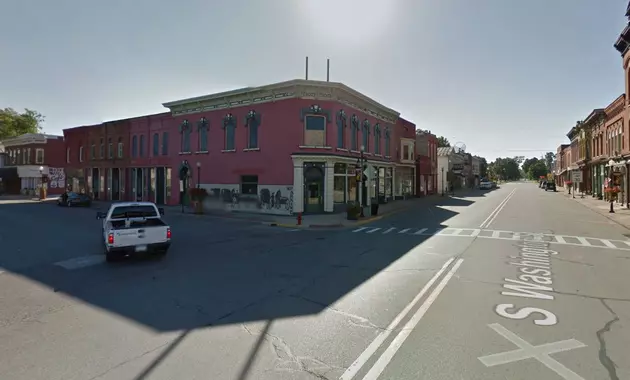 5 Things Everyone From Constantine Knows
Google Maps
---
With a population of just over 2,000 residents, Constantine has an adorable old school feel to it.  We posed the question to you on Facebook, what's your favorite thing about this tiny town.  Here are the results.
5 Things Everyone From Constantine Knows
#5 Detasseling Corn!
Teens from all over West Michigan have done their time detasseling corn in the seed corn capital of the world.  I'm tired just thinking about it.  Thank you Kelly Jones Lusk for that contribution on Facebook.
---
#4 The cannon in South Washington Park
Wendy Jones-Ludwig mentioned "The cannon in the park."  South Washington Park is just one of 4 parks in Constantine.  You can also enjoy Riverview Park, Rotary Park and Shelby Park.
---
#3 Piper's Grinders Galore
What an adorable storefront!  Here's what Kiann K had to say in her 5-star review on Yelp,
You don't want to pass this place up. They make all bread items, grinder buns, pizza dough, fresh every single day. The food is amazing, and the grinders are huge. Great price, great value, and the wait staff is great. Piper's Grinder is my favorite.
---
#2 The Harvey House Hotel
The prices here are amazing and the portiins are great. The food is dilicious and if you geta seat in the back you can look over the river. I would definately come here again.
---
#1 Town Fryer
Carrie Van Heukelum, along with multiple others, praised Town Fryer as their favorite things about Constantine.  WhitneyP11018 had this to say on tripadvisor.com,
I'm a local and I love coming here! The Town Fryer re-opened in May of 2009 and it always is amazing. The owners, Donna & Don pride themselves in having quick service and a clean place. The food is always made fresh & hot and served by people who love their job.
---
Did we miss your favorite thing about Constantine?  Let us know in the comments below.
---
BONUS VIDEO: Meet Westin From SPCA of Southwest Michigan