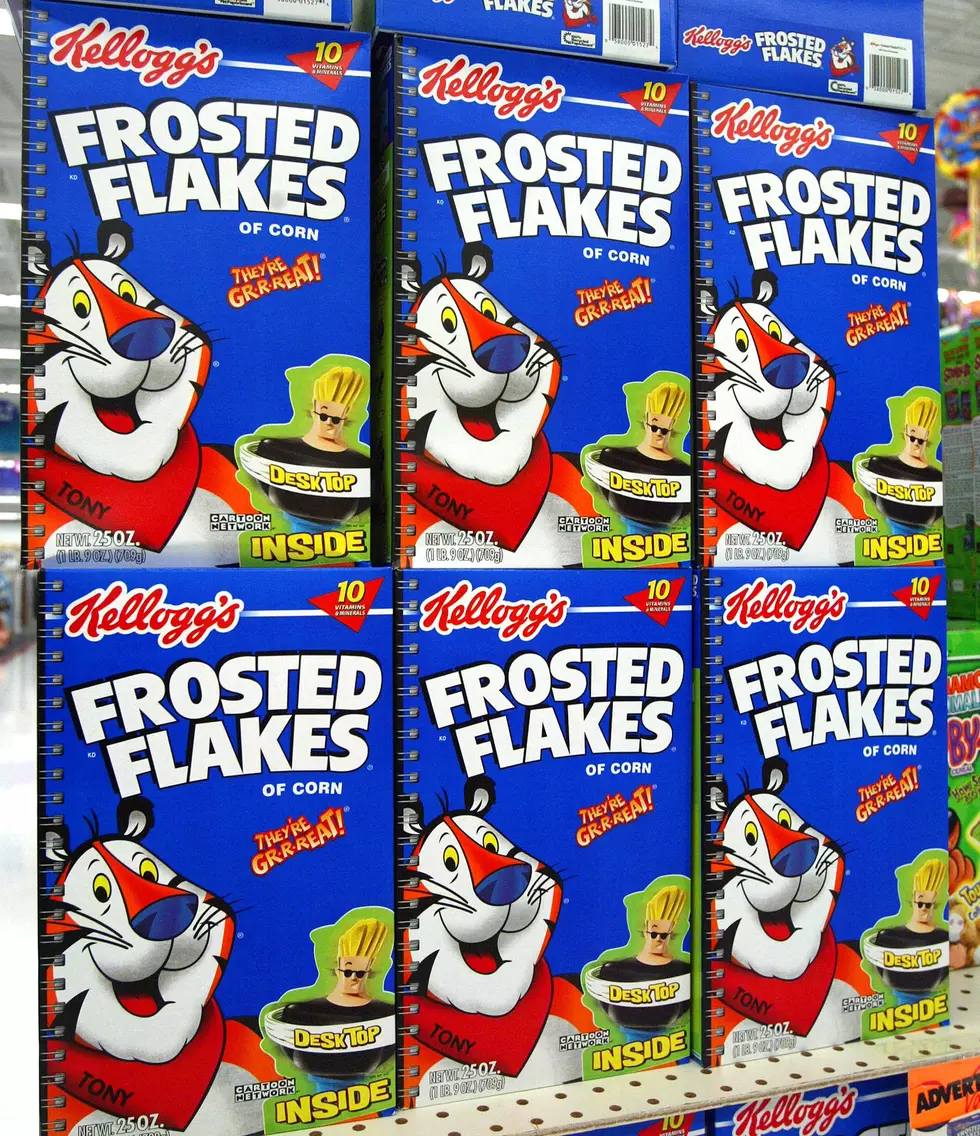 You Know Tony The Tiger, But What About Katy the Kangaroo?
It's National Cereal Day! And Kellogg's best known mascot, Tony The Tiger and Frosted Flakes continue to be a favorite, number two in national sales. But do you remember Tony's friend, Katy the Kangaroo?
Tony competed against three other potential mascots for the public's affection: Katy the Kangaroo (originated by Robert Dulaney in the early fifties), Elmo the Elephant, and Newt the Gnu. Within the year, the other mascots were dropped (with Elmo and Newt never once gracing the front of the box), and Tony was given a son, Tony Jr. Tony the Tiger would eventually become a cereal icon. The final Tony the Tiger design came from a group of former Disney animators known as Quartet Films, which also designed The Jolly Green Giant, Snap Crackle Pop, the Hamms Beer Bear, and the Baltimore Orioles mascot, among others.
But Katy was popular enough to be in at least one television commercial. But the voice actress' Aussie accent was bizarre at best.
My, how times have changed. Sugar has become a bad word in the past 65 years. The word "corn" has been added to the cereal's name; again, an apparent attempt to make cereal sound healthier.
For you trivia buffs, for a while, Tony had an entire family, with Tony, Jr., a wife, mother, and a daughter named Antoinette.
BONUS VIDEO