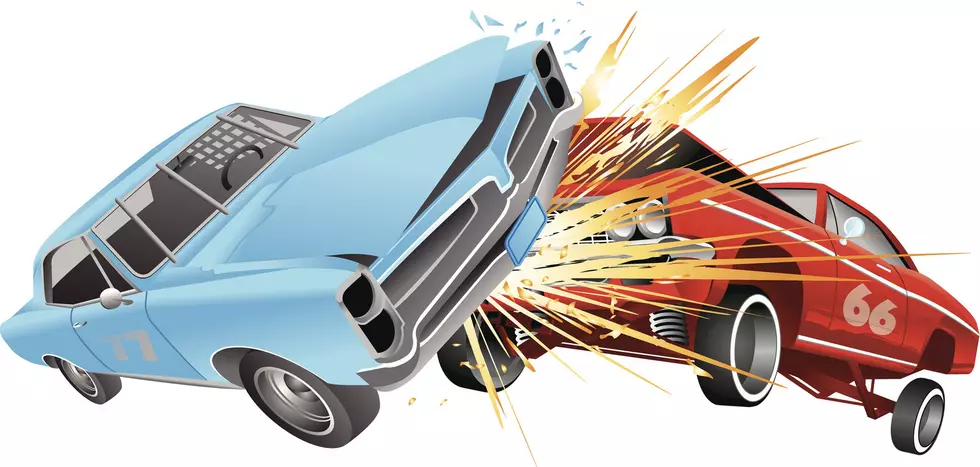 What Are You Doing Out There?
Creative_Outlet
Not the best story to head into the weekend with, but it kind of makes you wonder what the heck people with cars and trucks are doing.
The National Highway Traffic Safety Administration (NHTSA) and the Michigan Department of Transportation (MDOT) just released numbers that say more people have died in traffic crashes so far this year compared the same period last year — even though less people have been driving since March, because of COVID-19 lockdowns.
I remember driving on Kalamazoo Avenue this summer around 7 o'clock on a weeknight, and if you didn't know better, you'd have thought several of the cars were drag racing through downtown Kalamazoo.
Another thing that the study says it we've gotten lazy about seat belts. Not to preach, but as a survivor of a rollover, they do work.
And it's no consolation that the numbers are similar for the entire country. NHTSA numbers show a 30% increase in fatalities nationwide from January through June of 2020, even though it says there was a significant drop in the number of cars on the road for at least three of those months. Here in Michigan, MDOT says there were 64 more fatalities on our roads from January through September compared to the same period last year.
As I was saying, people are just driving faster. Not sure if you can make a connection here, but it seems like so many people are so much more frustrated at just about everything, whether is the pandemic, what the pandemic's done to everything, or simply all the other anger people have. Maybe they're taking it out on their gas pedal.
Or, here's another thought, this one from a Michigan State cop. On a MDOT podcast, MSP Lieutenant Michael Shaw says "It's just people driving way too fast above their abilities to drive. I think a lot of people don't understand that you get in a crash at that speed the chances of you having a successful outcome probably isn't there."
Let's be carefuller out there. Please.
Enter your number to get our free mobile app
10 Old Fisher-Price Toys That Are a Blast From The Past