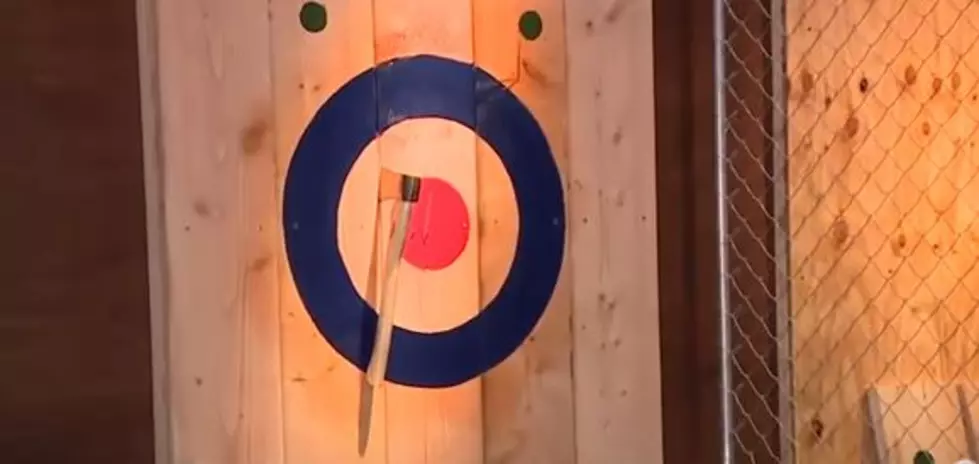 Welcome To Detroit's First Axe Throwing Club
youtube/WXYZ-TV Detroit/Channel 7
"Metro Detroit's First Wholly Dedicated Competitive Axe Throwing Arena"
WHAT? According to the website, this is how it works...
Group events at Detroit Axe last 2.5 hours and must be booked in advance. All events start with safety instructions and 1-on-1 throwing practice, led by our fully trained Axe Masters in a private throwing area. Once you've sharpened your skills, we'll kick off a round robin tournament followed by final knockout round to award an axe-throwing champion. Our Axe Masters will take care of all scoring and smooth flow of the tournament so you can relax and enjoy the sport. At the end of every round robin tournament, one member of the group is the winner. The minimum amount of players for a group event is 6 and Detroit Axe can accommodate up to 72 people per group event.
On top of all the gaming, you can enjoy a meal and cocktails throughout the evening. If you happen to be spending some time in Ferndale (MI), you may want to carve out some time and play a round or two of axe throwing.
Good luck, and I can't wait to hear all the details of your game!