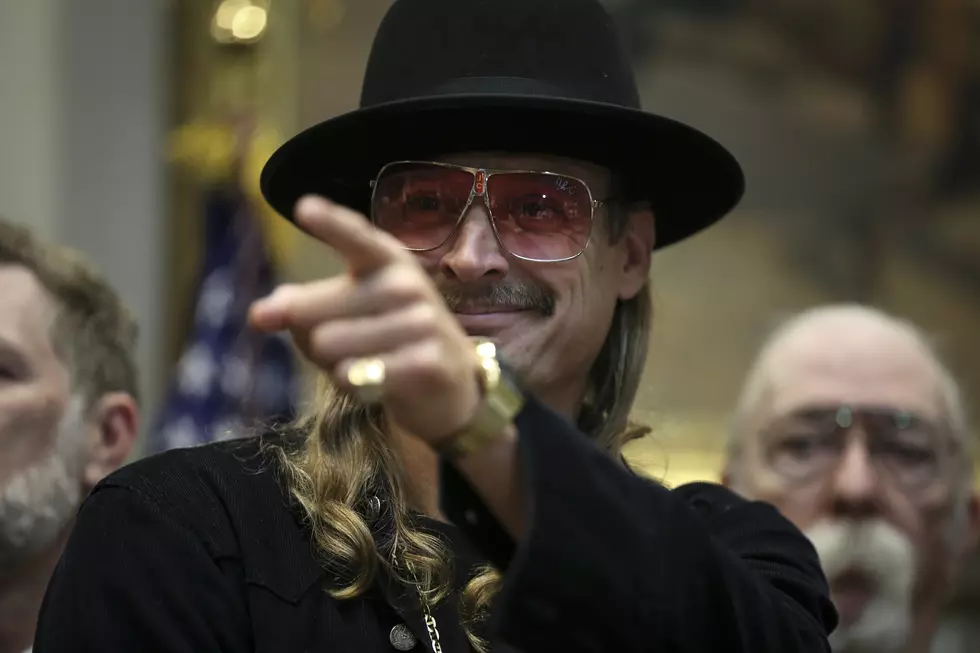 Nashville Will Celebrate The Holiday's With Kid Rock
Getty Images
Detroit's American Badass ushers in  the Holiday's Nashville style
Kid Rock has been named the 2018 Grand Marshal of Nashville's annual Christmas Parade. Our Detroit Cowboy will be joined by LeAnn Rimes who plans to perform for the parade broadcast.
Other Celebrities Taking Part In The Nashville Christmas Parade... 
The cast of Broadway musical "Cirque Dreams Holidaze
 American Idol alum Melinda Doolittle,
Contemporary Christian artist Mark Schultz,
NBC's "The Voice" alums Sarah Potenza and Craig Wayne Boyd.
Actor John O'Hurley
Bill Anderson
Ty Herndon
Jamie O'Neal
Janice Gaines
Jason Crabb
Christine Williamson,
Miss Tennessee
The main man Santa Claus
Of course the parade will feature giant balloons and floats that will glide you into the season.
According to Tennessean.com the  Christmas parade is typically a star-studded affair, supporting the efforts of nonprofit Monroe Carell Jr. Children's Hospital at Vanderbilt.
The parade will happen Dec. 1 at 8:30 a.m, the god news is that it will be broadcast live on local television, but if you are not in town, you won't see it.