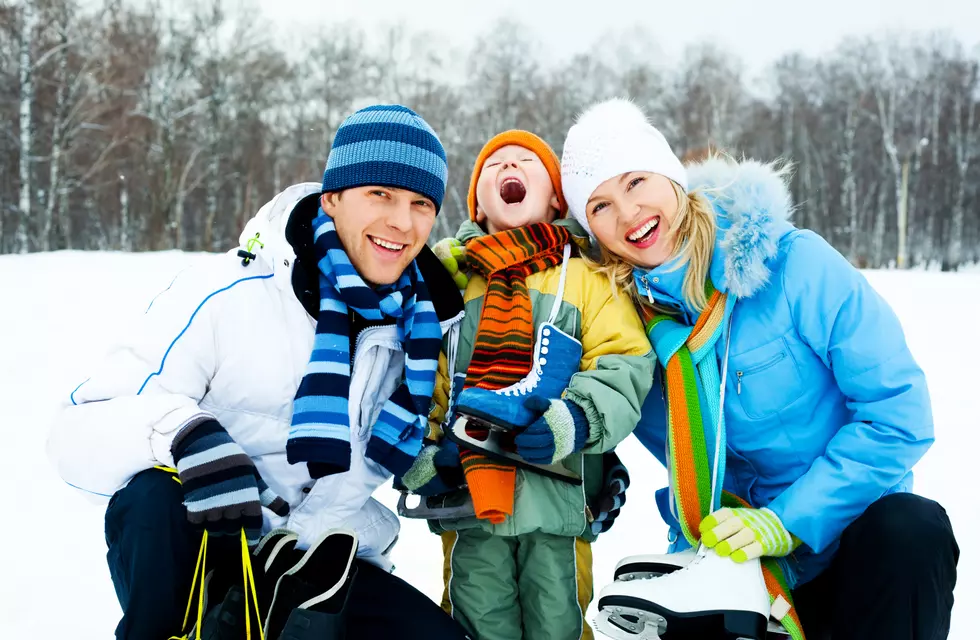 Michigan Has Had Her First Snow, Now Is The Time To Plan For Fun
Getty Images/Hemera
Things get so busy and now is the time to plan your winter get-a-way
On Halloween, Mother Nature gave us our first snow fall (not very cool for trick or treaters) so now is the time to plan for some winter fun. The Muskegon Winter Sports Complex caught my eye because I have never been to a place to ice skate, where you glide through the woods...just like a movie! As I read through their web-site I found other interesting things to try!
The Muskegon Winter Sports Complex has 3 choices for your ice skating pleasure. They have the traditional skating rink, and a hokey rink, but the best is in the woods. There is a  lighted, ¼ mile skating trail that takes you into the woods like a Christmas Hallmark movie scene. All of the areas are open every day from 10:00 am to 9:45 pm, weather permitting.
The Muskegon Winter Sports Complex luge track is one of only four luge tracks that exist in the United States. Shorter in length than  Olympic tracks, the Muskegon track provides an Olympic thrill with the safety of the participant in mind. Here is the best part! Not many of us have tried the Luge (or so I am guessing), they have training classes! You need to be 8 years or older and the 2 and half hour classes take place every weekend.
Growing up Cross-Country Skiing, I find it to be the most peaceful way to exercise! At the The Muskegon Winter Sports Complex you can ski the longest, Lighted Trail in the Midwest! Enjoy 15+ kilometers of trails for cross-country skiing. Much of our terrain is gentle and winds through the woods, along the dunes, Lost Lake bog and nearby Lake Michigan allowing you to explore a variety of Muskegon State Park's natural features. The trails are groomed for both skate and classical skiing daily, when conditions allow, for some of the best striding and skate skiing in West Michigan.
The hills are safe for all ages and are FREE. No worries if you don't own a sled, you can rent one right there on site.
This is something I have always wanted to try and they have what sounds like some very lovely trails. Lake Michigan Loop and Lost Lake Trails for  more aggressive terrain and spectacular views of the lakeshore. We have three trail systems that serve all skill levels – beginner through expert.
Mark P. posted on Yelp about the complex...
This place is pretty awesome. Being 3 hours away from Chicago, it is a great weekend get-a-away. Book the Luge tickets early in advance because they do sell out. The luge track is really fun and really fast. Although difficult at first, they do help you out, and give you tips on how to improve your time. There is also ice skating, hockey, and cross country skiing for the not so adventurous people. Great staff. Great fun.
Hanna B. Also expressed her thought about the winter wonderland on Yelp...
Had a blast ice skating here!
It's a bit of a drive to get there, but well worth it! Beautiful scenery and you won't feel cramped for ice skating. There is an ice skating trail through the woods, connected to two giant hockey rinks, which is connected to another ice skating rink! It's awesome because you can skate around for hours and not get bored because you aren't skating in a circle.
Jack W. weighted in with his thoughts on Yelp as well...
This place is sweet. Tons of activities to do including hockey, luge and a skating trail through the woods. Staff is great! Go and support what they are doing here!
Now all we have to do is wait for the snow to flow down.
You can find this winter wonderland at 462 Scenic Drive North Muskegon