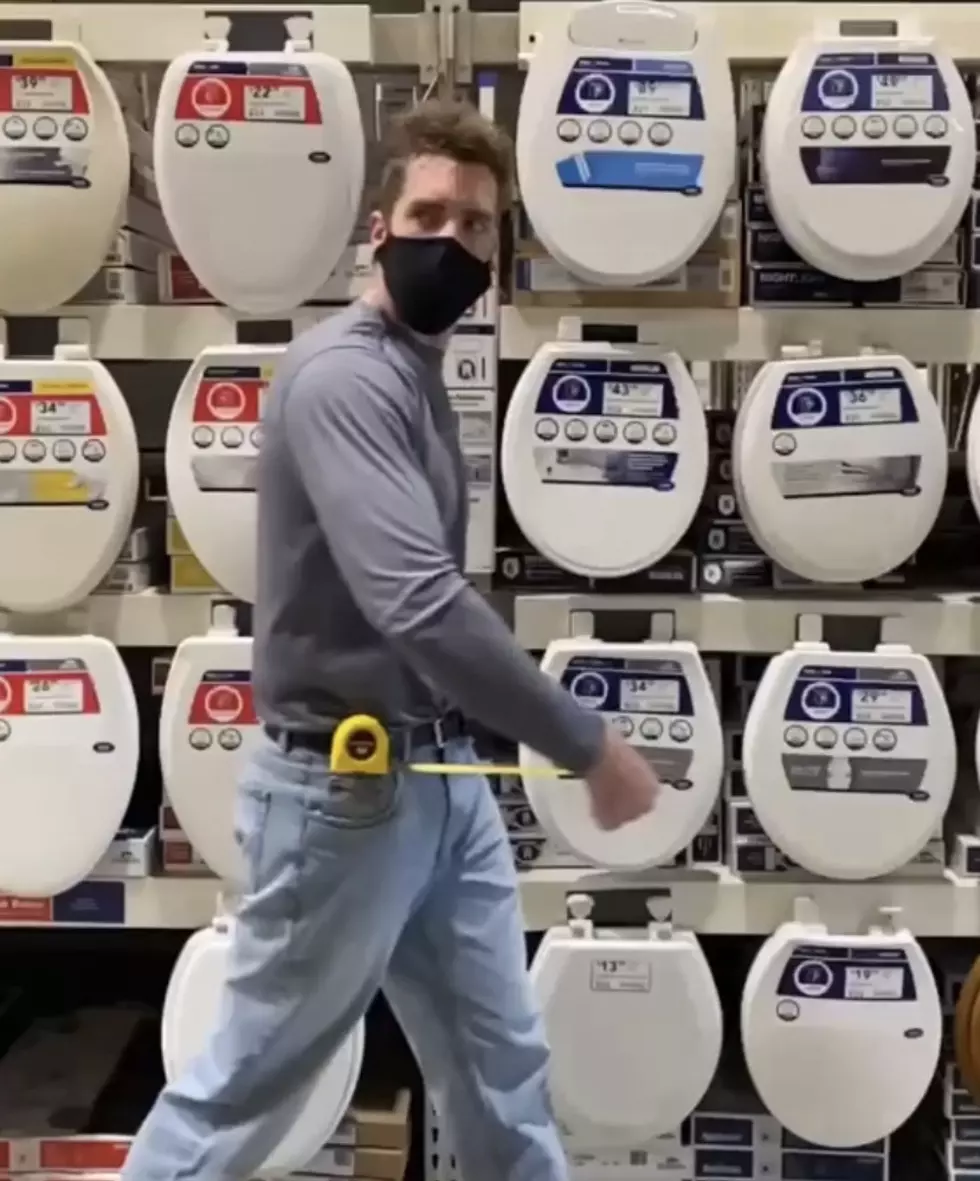 Have You Seen These Michigan 'Dad Videos' on TikTok?
Josh Gillett
This week for #TikTokTuesday we put the spotlight on a local viral dad.
This is Josh Gillett.  He's from Mount Pleasant, Michigan.  We intended on featuring only TikTokers from the Kalamazoo area.  Josh's sister who lives in the Kalamazoo area heard that we were highlighting local TikTok creators and had him reach out.  His videos are too good to miss.  He clearly puts a lot more work into his TikToks than most.  I asked Josh how he got over 25,000 followers.  He responded,
Not sure how that happened but here we are.  You never know what will catch fire online.
His latest TikTok to go viral will likely hit 1 million views by the end of today.  The video shows Josh sporting dad jeans with a tape measure clipped on one side of his belt and a smartphone on the other as he strolls up and down the aisles of Lowes like a profession contractor only to just purchase a small package of screws.  That description does not do the video justice.  Check it out below.
His most popular video involves him jumping on the WAP trend.  But don't worry.  This is a family friendly WAP, "Wash and Polish."  This video of Josh washing a minivan while wearing cargo shorts and a phone clipped to his belt like only a Michigan dad would, has been viewed over 1.2 million times.
Another huge TikTok that received 1.2 million views depicts a Michigan dad getting up early on a Saturday morning to get his chores done before the other neighborhood dads.
---
Do you know of someone creating awesome TikToks in Southwest Michigan?  Let us know in the comments.  We might highlight them next Tuesday.
Enter your number to get our free mobile app
5 Famous People With Ties to Kalamazoo