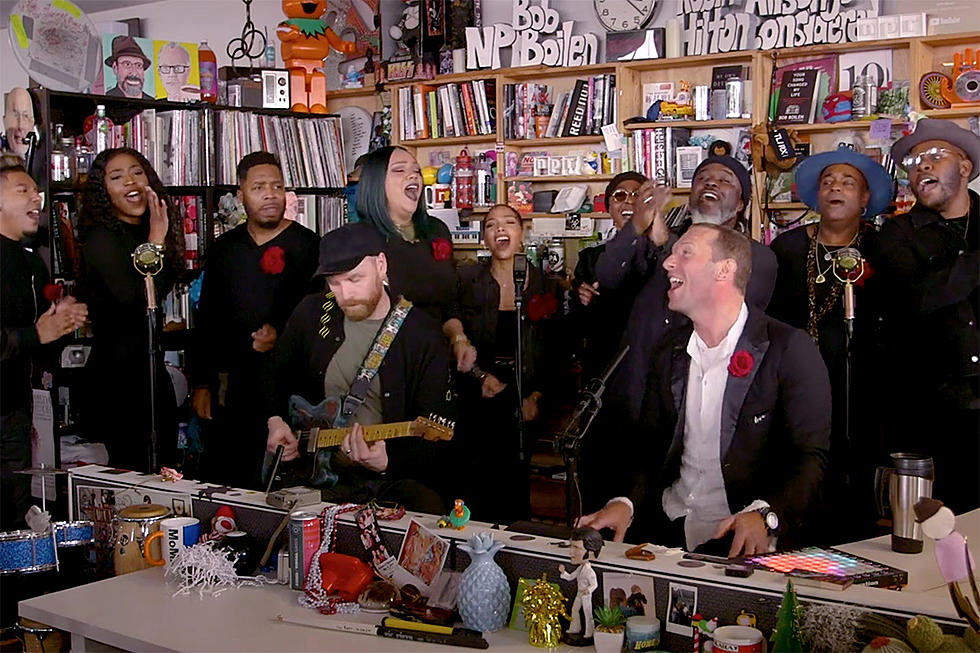 Watch Coldplay and Choir Cover Prince's '1999'
NPR
The frontman and his guitarist colleague led the For Love Choir through a bright rendition of the song midway through their 18-minute set.
You can watch it below, with "1999" starting at the 10:28 mark.
NPR reported that Martin said he was in "fucking heaven" during the recording session, adding: "Watching Martin at the keys… you'd be forgiven for thinking it was the happiest day of his life. Laughing, bouncing to the music and playing off the crowd, Martin and company gave one of the most jubilant, uplifting and memorable performances we've ever had at the Tiny Desk.
"Watching their gospel-infused take on [Codplay's] 'Viva La Vida,' it was hard not to beam with joy; hearing their stirring cover of Prince's '1999' brought on a mass urge to leap up and dance. The entire set was a perfectly executed showcase of the band's creative spirit and love of community through music."
Prince Magazine Covers: Tributes From Around the World