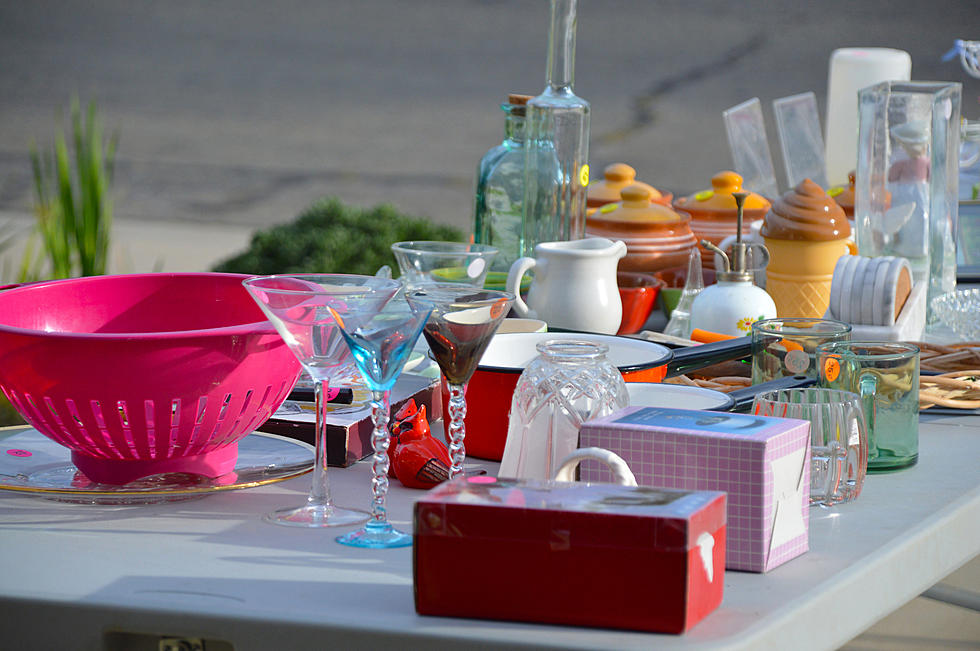 10 Things NOT To Do At A Garage Sale
Garage sale, yard sale old unwanted items and utensils.
It's the most wonderful time of the year, Garage Sale Season!
Summertime means Garage Sale time for many. It's fun to get with friends and spend an afternoon hunting through Garage Sales, looking for that perfect find. But remember, there are some unwritten rules for being a good Garage Sale customer.
1. Don't park in front of the sellers neighbors house - Even if you think you will only be a second, it's not right to block the neighbor from pulling in or out of their house.
2. Don't ask the seller to deliver large pieces to your house - If they offer to help you, and deliver that is fine, but be prepared to haul stuff yourself.
3. Don't ask to use the sellers bathroom - No one wants a stranger in their home, it will just make for an uncomfortable situation.
4. Don't leave the clothes table a mess - If you pick up a shirt, hold it up to check it out, fold it before you put it back. It's just nice to help keep the look of the sale organized.
5. Don't try to return any items you have purchased - There is no 'buyer remorse' with Garage Sales, you buy, you own it.
6. Don't show up 10 minutes before the end of the sale and ask to look through boxes - It's been a long day for the sellers, and once things are put away they most likely don't want to repack it again.
7. Don't bargain over something that is under a dollar - If you don't think something that is priced for less then a dollar is worth it, then just don't buy it.
8. Don't ask a seller to 'hold' an item for you - Sellers want to sell their items, not risk if someone is really coming back. If you forgot you money and have to run to the ATM then just hope your treasure is there when you get back.
9. Don't wander into area's that are not set up for the sale - Stay in the sale area, people don't necessarily want you walking around their backyard.
10. Don't use large bills to pay for items - Generally sellers don't have the cash to break large bills, so be prepared.
Lastly through, her is a DO...Do have a great time bargain hunting this summer at garage sales!