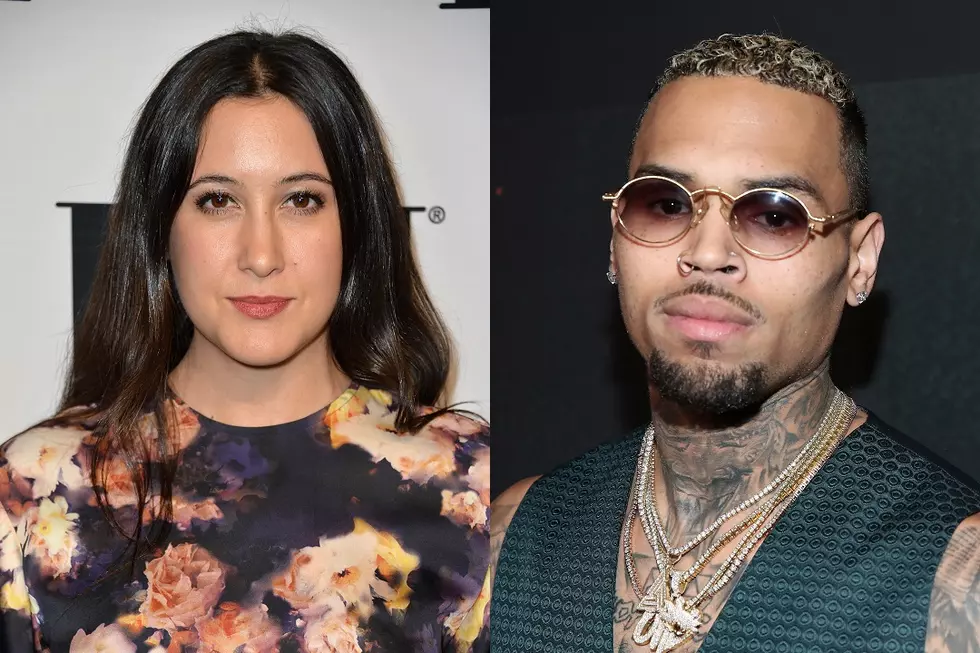 Vanessa Carlton Is Not Here for Alleged Abuser Chris Brown on International Women's Day
Kevin Winter, Getty Images
Celebrity social media beefs are no rare occurrence, but it was nevertheless surprising to see folk-pop singer Vanessa Carlton and rapper Chris Brown get into it for all the world to see — especially on International Women's Day.
On Thursday morning (March 8), Brown and Carlton engaged in a brief war of words after the hip-hop artist shared a clip of Carlton's iconic 2002 hit, "A Thousand Miles," on Instagram.
"MOOD. THIS SONG LIT FOREVER," he captioned the video — but Carlton, unlike Brown, was certainly not in the mood.
In response to Brown's shout-out, Carlton had a message of her own to share, lambasting Brown for daring to put her name in his mouth on International Women's Day.
"Today Chris Brown posted my video," she wrote in a since-deleted Instagram post, according to TMZ. "I am now being repeatedly tagged to his account. Being that today is International Women's Day I feel compelled to draw a line. I support survivors, not perpetrators of domestic violence. I do not want to be associated with an artist that has assaulted women on a day like today. Thank you. #internationalwomensday"
In return, Brown, who was charged with felony assault after abusing former girlfriend Rihanna in 2009, re-grammed her message, adding his own response:
"@vanessacarltonactual I posted a song that was and still is a great song and the artist felt she was doing her duty as a WOMAN to continue to spread this kind of hatred today. I won't keep it up long. I just hope she knows she is loved and her song is great."
Eventually, the rapper took down both his initial video post and his response, replacing them with a clip of Terry Crews enthusiastically singing along to the song in the 2004 comedy film, White Chicks. (We have a feeling Crews, a sexual assault survivor, won't want to be associated either.)
Carlton has since made her Instagram private to avoid the wrath of Brown's fans.
50 Shades of Shocking Celebrity Feuds: