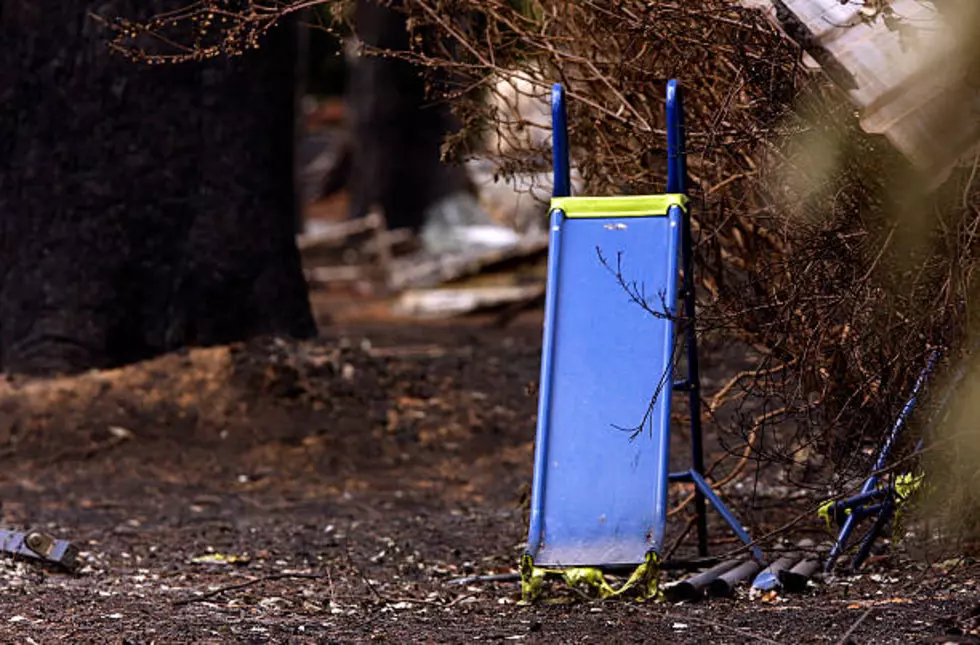 Two Children Burned While Riding A Slide
Getty Images
An unknown substance has left two children burned at a Michigan park.
A horrifying instantiate has happened at a park in Lapeer that has hospitalized two children! An unidentified substance was left or placed on a slide in a Lapeer downtown park that resulted in two children being taken to the hospital. It only gets worse though, one of the kids had to be transferred to a local burn unit at Hurley Medical Center in Flint. The Lapeer Police told the Detroit Free Press...
A 1½-year-old boy got the substance on his legs while going down the slide at Cramton Park in downtown Lapeer, and a 14-year-old girl who went to help him also got some on her legs.
The only good thing is that no other foreign substances were found on the playground equipment. Also, the police has been investigating and sent samples of the substance to a laboratory to find out what the substance is.
The park is currently safe. Police have removed the substance from the slide and thoroughly looked over the other playground equipment.
BONUS VIDEO
My First Mammogram Dispelled Every Myth About the Procedure