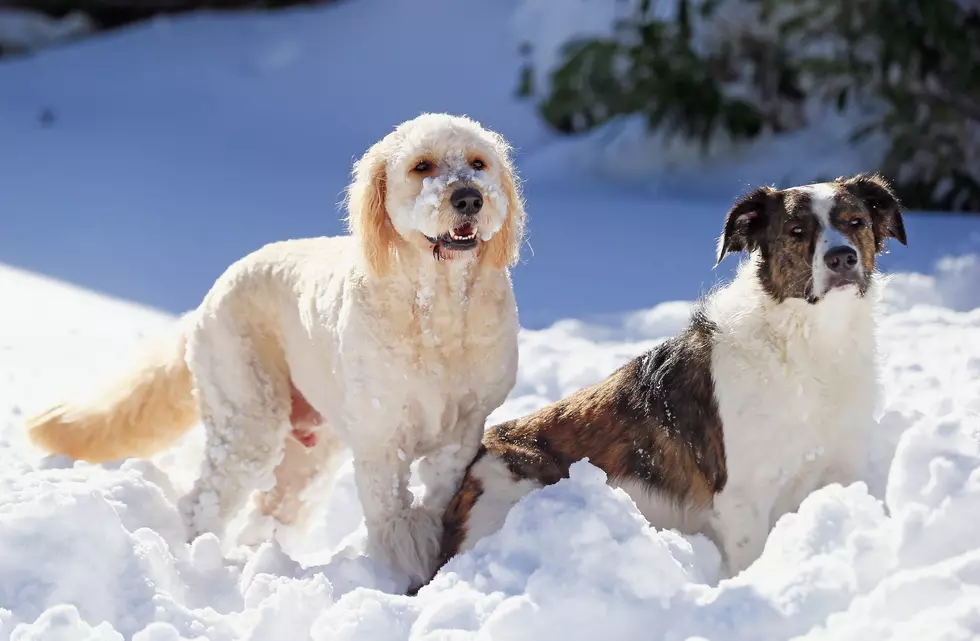 The SPCA Of SW Michigan Is Providing Warm Shelters For Pets
Getty Images
As if we didn't already have enough reasons to love Katie Timber and everyone over at the SPCA of Southwest Michigan, last night Katie and Robin Lizik helped bring shelter to outside dogs in the area as shown on the SPCA's Facebook page.
Video shot by Katie Timber & Robin Lizik from the SPCA of Southwest Michigan:
As the description in the video says:
#coldnoseswarmhearts We are working late to provide shelter, food, and humane living standards for dogs that are exposed to these frigid temperatures. If you or your neighbor is in need of outdoor shelter, please contact Katie@spcaswmich.org. The SPCA is committed to making sure all pets make it through this winter alive
These people are making it their life goal to protect animals at all costs in what is quickly being considered to be the coldest winter in West Michigan ever. These people are why my faith in humanity is being restored. Selfless and full of heart, the SPCA of SW Michigan are always here to help if you're ever in need of assistance.
If you or anyone you know are struggling this winter and your pet may be in need of some assistance, please reach out to them through their website or call them at (269) 344-1474. As always, there are so many wonderful pets available to become members of your family that you can visit at their facility at 6955 W KL Ave in Kalamazoo, Michigan.