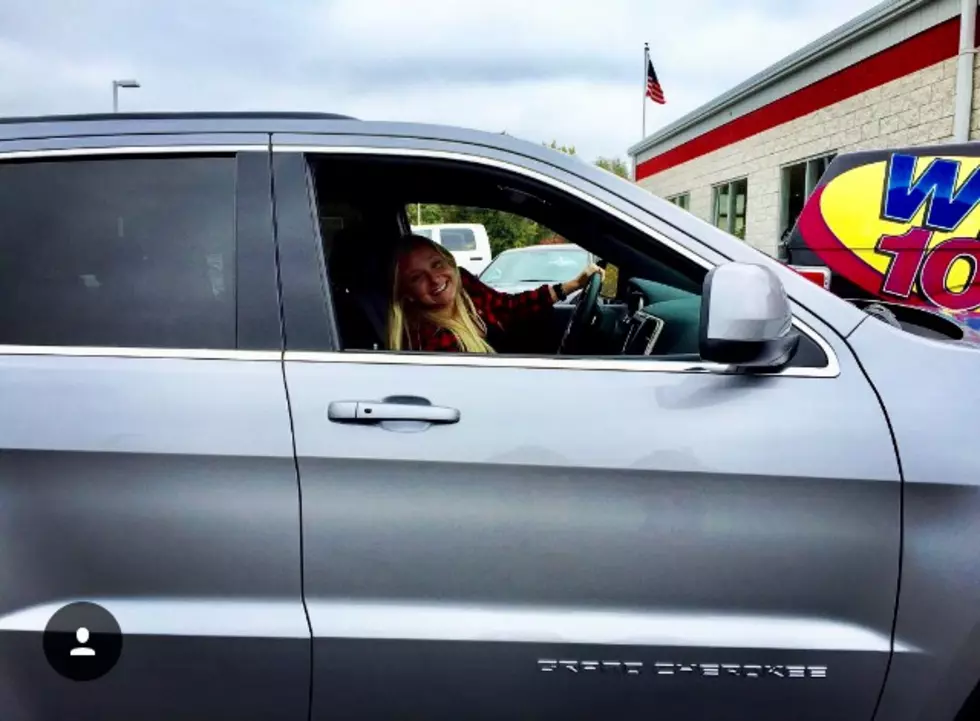 Seelye Six Stop In Paw Paw
Tess/TSM
See photos of one of six cars you get to choose from if you win!
I went to Seelye Chrysler Dodge/Jeep/Ram of Paw Paw (a town so nice they named it twice :P) to get people registered to win one of six cars.  The Jeep Laredo 4x4 was a beauty and I got to sit in one and live vicariously for a few moments.  If I were to win, I would definitely choose the Jeep.
On October 28th at 7:10 AM, we will pull one name from the registration box and that person will have 103 seconds to call 978-1033 to claim their prize.  You could be sitting in this 2016 Jeep Grand Cherokee Laredo 4x4 <3
There is ONE LAST STOP to make sure your name goes into the drawing.